Falling asleep quickly can be difficult. Staying asleep can be even more of a challenge. Work stress, poor work-life balance, body pains, stress, and anxiety all play a part in depriving us of those eight hours we need to function at our best. Attempts to achieve a more restful night's sleep may take different forms, from prescription sleep aids to aromatherapy, warm baths, audiobooks, and more. And there are still more alternatives to explore. To add to your list of resources, we've put together a list of the best CBN for sleep. The minor cannabinoid has been shown to improve sleep quality and duration. Whether you're interested in tablets, oils, or gummies, we've got you covered.
The cannabis plant produces different strains, all of which contain a range of distinct benefits. For example, sativa gives you a head high that can make you feel more energetic. Meanwhile, Indica can be used as sedative but is also known to produce euphoric and hallucinogenic effects among others. But when it comes to which cannabis strain, it's also important to consider other chemical components associated with the plant.
CBN or cannabidiol is a minor cannabinoid extracted from dried and aged cannabis or hemp plants. It is non-psychoactive. While the majority of cannabinoids are derived from cannabigerolic acid (CBGa), CBN is a distinct cannabis compound derived from THC (tetrahydrocannabinol). In addition to offering potential health benefits, CBN is also known to be very effective as a sedative, so much so that it has been compared to Diazepam (Valium) — a pharmaceutical anti-anxiety sleep aid.
This rare cannabinoid form is extracted by combining cannabis with oxygen or by heating THC which alters its chemical make-up by breaking down the endocannabinoids into CBNa (cannabinolic acid) and CBN. Prolonged heat exposure explains why aged cannabis plants have more CBN than young cannabis plants. The concentration of CBN in cannabis can also be made greater by extracting THC from CBD so that the THC can then be converted into CBN.
Thanks to recent advancements in the CBN industry, we can now extract larger quantities of CBN from hemp to treat a range of sleep disorders and other medical conditions. It can also be combined with high-strength CBD, THC, or terpenes to improve the product's effectiveness.
Best CBN Products for Sleep
The use of CBN for sleep has become increasingly popular. As a result, a number of cannabinoid products have leaked into the market. While having a good selection is useful, sifting through long lists of different supplements can be time-consuming and even frustrating. 
To get you sleeping soundly sooner, we've done the legwork for you. Below, you'll find a shortlist of products that you can try. Here are our top picks: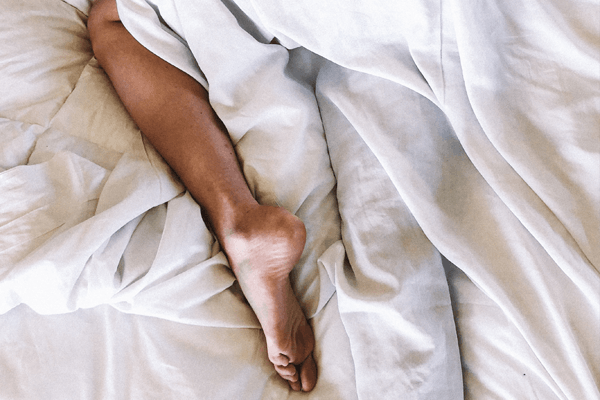 Sandland Sleep's Fall Asleep herbal supplements are formulated to help you fall asleep quickly. It's available in two sizes: a pack of 10 pills and a pack of 30 pills. To administer it, simply place 1 tablet under your tongue and see how quickly this fast-acting sublingual lulls you to healthy sleep.
Made with 15 milligrams of CBN, it helps you rediscover nighttime restfulness without the high. It also has less than a milligram of melatonin, a milligram of terpenes, and calming peppermint. The combination of these all-natural ingredients works within 15 minutes and its full effects wear off in 3 hours. 
Fall Asleep is designed to help you fall asleep faster without tossing and turning for hours each night. You wake up the next day feeling rested and without the intoxicating effects or drowsiness that come with common sleep medications.
Sandland Sleep isn't just committed to helping you fall asleep - we also want to ensure you sleep soundly throughout the night. Our Stay Asleep supplements contain all-natural ingredients that help prevent you from waking up before morning. It's made with 30 milligrams of CBN to induce relaxation, less than a milligram of melatonin to promote good sleep, a milligram of terpenes to relieve stress while calming the mind, and peppermint for aromatherapy. 
Sandland Sleep's Stay Asleep is available in two sizes: 30-milligram herbal supplements in packets of 10 and 30 tablets. The tablets are absorbed by your digestive system in less than an hour and help you achieve 6 to 7 hours of continuous restful sleep. Sandland Sleep also provides a 30-day money-back guarantee and accepts hassle-free returns if you aren't satisfied with the product.
CBDfx, a popular California brand, produces CBD + CBN night capsules with an organic Kentucky hemp source comprehensively tested by a third-party testing center. 
These broad-spectrum CBN capsules have a multi-ingredient THC-free formula that combines 15 milligrams of CBD, 1.3 milligrams of CBN, a blend of relaxing terpenes, and sleep-promoting ingredients like valerian root, GABA (gamma-aminobutyric acid), and magnesium. You can get it in bottles of 60 vegan capsules to enhance your mood and sleep.
CBDistillery — one of the industry's most popular brands — produces one of the best CBN oils to help you unwind and drift off to dreamland. Their products are made from Colorado organic hemp, have been thoroughly tested by a third-party laboratory, meet rigorous hemp manufacturing standards, and have been approved by the United States Hemp Authority.
CBDistillery Sleep Synergy CBD + CBN Tincture is a full-spectrum CBD oil with CBN added to its formulation. CBN combined with other cannabinoids can help you reap the benefits of cannabinoids and terpenes in one go. This 30-milliliter tincture comes in two doses, a regular dose of 150 milligrams CBN with 450 milligrams CBD and CBDistillery's extra-strength dose of 300 milligrams CBN with 900 milligrams of CBD. Both have a 1:3 ratio of CBN to CBD.
NuLeaf Naturals is a Colorado-based company that specializes in producing potent, high-quality CBD products. Their products are made from organically grown hemp in Colorado and are independently tested.
NuLeaf Naturals Full Spectrum CBN Oil is a full-spectrum CBN oil with a CBN content of 60 milligrams/milliliter, making it among the most effective and best CBN oil products on the market. NuLeaf Naturals CBN oil offers 300 to 1,800 mg of CBN bottles.
Extract Labs PM Formula CBN Softgels
Founded by combat veteran Craig Henderson, Colorado-based Extract Labs is recognized for its transparency and high-quality products. Their PM soft gels contain 30 milligrams of full-spectrum CBD oil and 10 milligrams of CBN as well as full-spectrum hemp oil, organic coconut oil, gelatin, and vegetable glycerin. Each bottle contains 30 pills. 
Extract Labs' PM Formula with high-quality CBN oil has received third-party testing. You can thus be sure that these full-spectrum CBD oil capsules contain CBD, CBN, and a host of other minor cannabinoids like CBC (cannabichromene), CBG (cannabigerol), and CBDV (cannabidivarin) which speaks to the efficiency of the product.
CBDfx CBD + CBN Sleep Tincture CBD + CBN oil has been tested by a third-party laboratory. It's formulated with pure CBD and CBN produced from organic Kentucky hemp. It doesn't contain any additional cannabinoids. Despite its pure formulation, this sleep tincture is considerably less expensive than most CBN oils on the market. 
CBDfx CBD + CBN Sleep Tincture contains melatonin and calming cannabis terpenes which both have sleep benefits. This broad-spectrum oil comes in different sizes with different levels of potency. The 30-milliliter bottle is regular strength, the 60-milliliter variant is extra strength while the largest 120-milliliter product provides maximum strength. Each has varying and increasing amounts of CBD and CBN from 1,000 milligrams of CBD and 150 milligrams of CBN to 4,000 milligrams of CBD and 600 milligrams of CBN.
Knowing the formulations and the quality of the ingredients of these oil-based products will go a long way in helping you identify the best CBN oil product for your needs.
If you're looking for a convenient way to take CBN, Lazarus Naturals CMN and CBD Gummies are a great option. These gummies contain 5mg of CBN, 15 milligrams of CBD, and 5 milligrams of CBG as well as a potent trio of passionflower, lemon balm, and chamomile to help you sleep better. 
The best thing about the company is it controls every part of the production process, from sourcing its USDA-certified hemp in Oregon to the final product. This helps provide consistent, high-quality products at competitive prices.
Budpop CBD + CBN Gummies for Sleep are derived from full-spectrum hemp and feature a vegan-friendly formula. They pay close attention to quality, purity, and potency in their production processes. 
They offer 30 CBD gummies for each pack that combines 25 milligrams of CBD with 10 milligrams of CBN. This potent combination is further enriched with 3 milligrams of melatonin for maximum health benefits and better sleep. 
Their full-spectrum CBN gummies have been tested by a third-party lab, certifying that their products do not contain any psychoactive ingredients, contaminants, or synthetic catalysts, ensuring you get a good night's sleep without feeling groggy the morning after. 
Batch's Nighttime CBD + CBN Gummies are naturally-flavored raspberry gummies. Each container has 30 gummies made with 25 milligrams of full-spectrum CBD oil, 15 milligrams of CBN, 25 milligrams of passionflower as well as 50 milligrams of L-theanine. 
These highly potent and vegan gummies are tested in third-party facilities so you can be sure that there are no toxins or contaminants in the gummies. They are, hands down, one of the best CBN forms to take when you can't stop counting sheep at night. 
Tips for Choosing CBN Products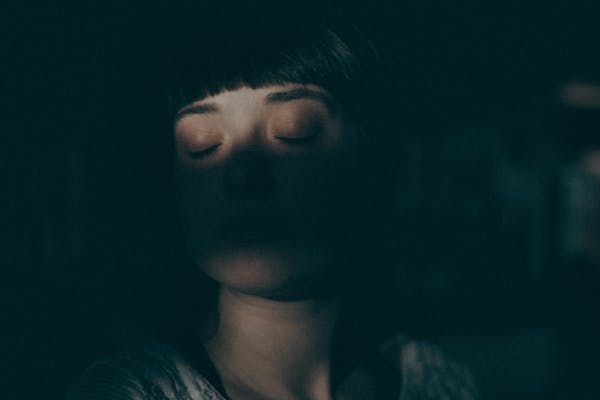 Keep these factors in mind when shopping for CBN to ensure you're getting a high-quality product:
CBN is available in a variety of forms so do your research and find a CBN product that's suited to your needs. Generally, regular CBD oil tends to be a more popular choice since it's easily absorbed and super easy to take. However, it's okay to explore other forms like gummies and capsules until you find what works for you.
Look for brands that offer minor cannabinoids in quantities that are known to be effective. While some full-spectrum CBD oils have higher concentrations of CBN, they generally don't offer concentrated levels and potency that make a significant difference for the person taking them. 
When evaluating different products for potency, it's helpful to familiarize yourself with CBD terminology to aid your purchasing decisions. For example:
Pure CBN contains over 98% CBN. It doesn't have any other active ingredients in its composition. 
Mixed products contain pure CBN and CBD. Some broad-spectrum CBN products may contain terpenes in their composition.
Full-spectrum CBN products contain CBN alongside CBD, terpenes, other cannabinoids, and various hemp compounds. They are widely acknowledged as the most effective formula.
Isolated CBN, or distillate, is a pure CBN compound that can boost the effect of sleep tinctures. They promote restful sleep and a calm mind.
Since products such as oils that are specifically marketed as CBN also contain CBD, it would be wise to check the CBD ratio to CBN so you can be sure that CBN is the main cannabinoid in its formulation. Make sure your chosen CBN contains a minimum of 5mg of CBN in each dose — any less and the CBN potency won't be as effective. A pure CBN or a CBN - CBD blend can also work wonders.
Check the country of origin of the CBN product. In the case of a cannabis plant, this will entail where it's grown and processed. Cannabinoid-rich medicines are usually manufactured from organic hemp produced in Colorado, Kentucky, and other European countries. 
While checking sources, look for companies that freely mention where their hemp is from. If you can, purchase a product from a company that uses USDA-certified hemp since this provides extra assurance about the quality of the source.
With thousands of products on the market, finding a quality product that meets all your needs can be quite the task. One way to narrow your search is by purchasing CBN + CBD products from reputable brands with good customer ratings and feedback. It also helps if their CBN products have been reviewed by third-party labs.
Companies with high-quality products will offer transparency in hemp sources. They typically share the results of tests from third parties on their website, making it easier for you to check whether or not the product contains as much CBN as it claims. 
CBN levels in hemp plants are low even in CBN-rich strains. This makes extracting CBN from THVC all the more challenging compared to other cannabinoids. It's one of the main reasons why CBN products cost more than other cannabinoid products. Luckily, you can find variants of CBN products that have CBD and CBN without breaking the bank.
Many CBD products available online contain less CBD than advertised. Because the hemp market is unregulated by the government, consumers must perform their due diligence to avoid low-quality CBN products with little to no active compounds.
An easy way to do so is by purchasing products that have been tested by third-party firms. This extra step reassures the public that a product has CBN and offers consistency in its cannabinoid content. They should also have the legal amount of THC — which is 0.3% — and should be safe to consume.
CBN is not scientifically produced from the cannabis plant. Instead, it is derived from THC. While research on CBN supports sleep-related claims and is believed to offer sedative effects, it still falls in the gray area due to insufficient published evidence compared to major cannabinoids.
CBN and other cannabinoids were legalized in the2018 Farm Bill, so it is now available in most if not all drugstores. As long as manufacturers follow the recommended requirement for THC in their products, purchasing a CBN product should result in no legal ramifications.
While CBN and THC function similarly, CBN isn't intoxicating. It's non-psychoactive, meaning it won't get you high. While research on CBN's biological properties in the presence and absence of other cannabinoids is fairly limited, it's believed to offer some health benefits and sedative properties. 
However, if you take CBN in larger doses than instructed, you may experience some psychoactive effects. That's why it is important to follow the recommended CBN dosage to treat insomnia and sleep-related problems so you avoid feeling high, stoned, or groggy the next morning.
You should also keep in mind that CBN can interfere with some immunoassays similar to THC. If you have an upcoming drug test, you may want to stop taking CBN at least a month before to avoid getting a positive drug test result.
How Does CBN Differ From CBD?
CBD and CBN have different chemical components from the cannabis plant. While CBD from the cannabis plant may have a higher CBD content, CBN can't be produced in larger quantities unless heat is used to aid the process. This is because heat can accelerate THC's breakdown into CBD, resulting in higher levels of CBN.
Both CBN and CBD function in different ways. While CBD interacts with opioids, dopamine, and serotonin in the human body and exhibits excellent psychiatric applications, CBN binds with the CB1 receptor (which causes the high) so that it can offer great health benefits without psychoactive effects. 
CBN can be used as an antibiotic, an anti-inflammatory drug, appetite stimulant, and sedative as well as for its pain relief and antibacterial properties. The next time you have sore and painful joints, you know which natural anti-inflammatory drug to reach for!
If you've tried prescription sleep aids and were put off by their long list of side effects or used CBD for sleep but were left unsatisfied by the results, it's time to explore a more natural solution. Minor cannabinoids like cannabidiol can have a significant impact on your sleep cycle, allowing you to fall and stay asleep longer and deeper. 
The best thing about them? There are multiple ways to take this amazing sleep aid. If the above-listed products don't match your needs, you can try other methods and products until you find one that gets the job done. Just keep in mind the tips we mentioned so you can be a discriminating and knowledgeable buyer.
Have a good night's rest.
How much CBN should I take before bed?
Your dosage will be determined by the product type, your body weight, tolerance, and a variety of other factors. If you're taking CBD oil, take 10 milligrams orally 30 minutes to an hour before bedtime or 1 gummy/capsule orally before bedtime.
Is CBN the best for sleep?
CBN supplements with a microdose of melatonin may help you sleep better than most sleep aids.
Can I take CBN every night?
Yes, you can take CBN every night for 2 weeks to improve your sleep issues. The dosage and timing can then be adjusted to meet your specific sleep requirements.
Does CBN help with deep sleep?
Yes. CBN can help your body enter deep sleep without inhibiting your body's repair and restorative processes. This means you may experience more restful sleep after taking CBN-based gummies or oil drops. 
Using Weed For Sleep Along With a Few Safe Alternatives
Have you ever been curious about using weed for a good night's sleep? Those who can tolerate and enjoy the effects of marijuana might be curious about using it as a sleep aid alternative. After all, studies have shown its ability to manage symptoms that may otherwise keep us up at night. In this guide, we'll cover best practices on how to use weed for sleep, and offer a few safe alternatives.
Does CBD Make You Sleepy?
Lately, it seems like the world is abuzz with all things CBD.  You can find it in almost everything, from food, drinks to beauty products and more. And apparently, CBD can also make you sleepy. Today, it is heavily marketed as a sleep aid, which is why resident night owls continue chewing on those recently released CBD-infused gummies. Let's take a closer look at this natural chemical to find out how it works.