The Best Memory Foam Pillows 

Looking to secure optimal comfort and support for a pain-free night of sleep? We've got just three words for you to keep in mind: memory foam pillows. These mattress toppers have become wildly popular over the past few years because of how often they deliver a full eight hours of comfortable sleep. Read on to learn more.
What is a Memory Foam Pillow?
Memory foam pillows adjust to the shape of your body, giving you comfort, relieving neck pain, and making them suitable for a variety of sleeping positions.
There are two kinds available: shredded and block. 
Shredded memory foam pillows are moldable, which makes it easier for individuals to manipulate the cushion according to their sleeping positions. Shredded memory foam is made from pieces of polyurethane and sometimes contains a blend of polyester fiberfill, or polyfill, as it is more commonly called. 
The best advantage of using this pillow foam? The supportive surface of the memory foam is adjustable. This means you can manipulate the loft and shape according to your liking. 
Block memory foam, on the other hand, is made from a firm, solid piece of polyurethane. Unlike the shredded memory foam pillow, this kind doesn't clump and is pretty low maintenance.
What's the Best Memory Foam Pillow For A Better Night's Sleep? Here are 7 Great Options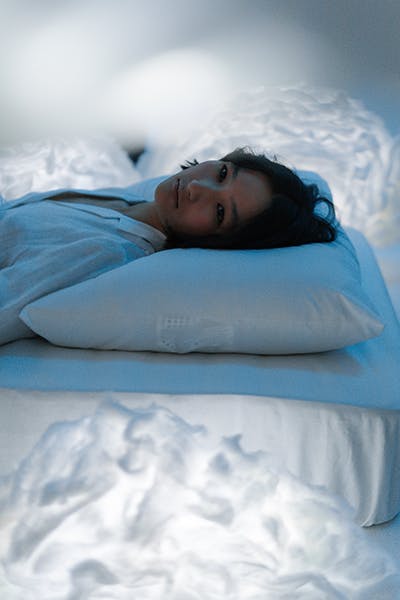 Looking for the right pillow to support your spine and help you get a better night's sleep? Or simply looking for a better solution for your neck pain? We did our research, browsed through the many memory foam pillows on the market today, put them to the test, and looked at reviews. Here's a list of the best memory foam pillows available.
1. Nest Bedding Easy Breather 
The Nest Bedding Easy Breather Pillow has been a fan favorite for quite some time now. Stuffed with shredded memory foam, the Nest Bedding Easy Breather is one of the best cooling memory foam pillows on the market today.
It's also adjustable so you can modify it according to your liking. Just unzip the blended fabric cover, remove the additional filling, and there it is — one custom-filled supportive pillow at your service. 
Want to try Easy Breather but don't know whether it's the best fit for you? Nest Bedding offers a 30-day return policy and a two-year warranty.
2. Weekender Ventilated Gel Memory Foam Pillow
The Weekender Ventilated Gel Memory Foam Pillow, made from CertiPUR US-certified memory foam, is an inexpensive alternative for back and side sleepers, offering just the right amount of support. 
It offers breathability thanks to its ventilated cover design and is recognized for its no-shift construction. The temperature-regulating gel helps sleepers get restful sleep without heat build-up due to the pillow.
The pillow comes in three sizes, standard, king, and queen. If you purchase it from Amazon, you can also take advantage of their 30-day return policy.
3. Tempur-Pedic Tempur-Cloud Breeze Dual Cooling Pillow
Tempur-Pedic Tempur Cloud Breeze Dual Cooling Pillow is filled with a medium-support foam interior that offers unmatched pressure relief, support, and cushioning.
Contouring comfortably to accommodate the neck and head while protecting the spine and reducing pressure on the ears, the dual cooling surface of the Tempur-Pedic Tempur-Cloud is the holy grail for side sleepers.
This pillow has a gel-infused foam on both sides of the pillow that helps dissipate body heat and comes with a removable and washable cotton knit cover that fits the pillow perfectly and promotes breathability. 
According to reviews by verified buyers, the pillow may feel firm at first but will soften over time. It comes in two sizes — king and queen — so you can pick the best size for you. Did we mention that it's backed by a 5-year warranty? However, do note that Tempur-Pedic does not accept returns.
4. Saatva Memory Foam Pillow
Saatva Memory Foam Pillow has a unique dual memory foam construction that helps provide pain relief to all kinds of sleepers.
It features a graphite-infused memory foam as a removable inner pillow and a 100% CertiPUR-US shredded memory foam core. You can change the thickness by removing the inner pillow.
With a cover made from breathable organic cotton quilted with phase-change material, the Saatva Memory Foam Pillow uses gel infused foam which offers better temperature neutrality by drawing heat and moisture away from the body. It's the perfect fit for hot sleepers.
The pillow is available in king and queen sizes. Those staying in the contiguous US can avail of free ground shipping from Saatva. Note that Saatva accepts all returns from 45 days of delivery and a one-year warranty against material defects.
5. Epabo Contour Memory Foam Pillow
Featuring an ergonomic design, the Epabo Contour Memory Foam Pillow is developed to provide firm support to your neck, spine, and shoulders to spare you from unnecessary neck pain.
The foam pillow is breathable, which means hot sleepers can benefit from using this pillow to drive the night sweats away. It has a concave dip in the center for additional support and works perfectly for side, back, and stomach sleepers. 
The Epabo Contour Memory Foam Pillow is a cult favorite. Its rave reviews mention its excellent ergonomic support and high density.
6. Coop Home Goods Eden Adjustable Pillow
The Coop Home Goods Eden Pillow is adjustable. It's also hypoallergenic and mite-resistant making it the perfect choice for those who suffer from allergies and light sleepers whose loft preferences change every day.
Featuring a soft, gel-infused memory foam and microfiber fill blend and a gusseted design, the Coop Home Goods Eden Adjustable Pillow not only helps keep you cool through the night but also ensures the pillow filler is exactly where you want it to be. Stomach sleepers, side sleepers, back sleepers — everyone can benefit from it. 
Included with your purchase is a bag of additional filling which makes the pillow customizable. Because this pillow is made from pieces of foam instead of being a solid whole, it has airflow features that keep it cool.
7. AmeriSleep Flex Pillow
Made with shredded CertiPUR-US memory foam, the AmeriSleep Flex Pillow maintains the squishy feel of a traditional pillow. 
The many eco-friendly MicroFlex cushions found inside the pillow can be molded according to your loft preferences. Since it's adjustable, you can modify it according to your needs which makes it the perfect fit for individuals who switch positions throughout the night. 
Thanks to its many features, stomach sleepers can use this pillow without worrying about neck pain. It adapts to the weight of your head and neck and also fits the curve of your neck perfectly, providing optimal support.
The AmeriSleep Flex Pillow comes with a removable, breathable, and washable cover that offers better airflow. It comes with a 10-year warranty and is available in 2 sizes, king and queen.
Other Types of Pillows and Pillow Fillers
The material inside your pillow, also known as filler or filling,  determines what kind of pillow you have. It's good to pay attention to the fill when buying different brands because it can impact the quality of your rest and the amount of support it gives. A pillow with adequate support can reduce neck pain and back pain. 
Let's review some other popular fillers available on the market today.
A feather pillow is made from the topcoats of water birds like ducks and geese. This type of filler can potentially have fine downy feathers so if you suffer from allergies, you may want to avoid this.
Fillers with goose feathers and pure goose down feathers are the most expensive type. If you're looking to buy a feather pillow, you should know that they're quite high-maintenance since the feathers tend to clump together and require regular fluffing. The feathers can also poke through the fabric and may also carry a strange odor.
The down pillow is made from the soft fibers that sit close to the skins of water birds like ducks and swans. It's soft, durable, malleable, and hypoallergenic. Of course, if you have allergies to waterbirds, the latter may not extend to you.
To add firmness, the down pillow is sometimes mixed with feathers which makes them less soft. In addition to finding an ethically sourced down pillow make sure to consider their fill power, or the down to feather ratio.
If you think the down pillow is the right fit for you, make sure to look for the Responsible Down Standard certification before you buy.
Before memory foam came along, this type of pillow was the most popular. It's affordable, hypoallergenic, breathable,  low maintenance, and easy to clean. Compared to down fillers, cotton provides better support and has no smell.
The only downside with this kind of pillow is it loses its fluffiness as it ages and it's prone to absorbing sweat and other liquids. As a quick and temporary fix, you can try putting it in your dryer for a few minutes to reduce clumping.
Latex is a supportive pillow, making it one of the most sought-after pillow types. It offers excellent pressure point relief and comes in solid and shredded variants. 
However, it's important to note that it is sometimes blended with polyurethane foam, which can be toxic. If you're looking for a durable and environmentally safe pillow, look for one that's made from 100 percent natural latex.
What Makes Memory Foam Pillows So Special?
Made from a moldable and versatile material known as polyurethane, memory foam mold to your body, relieve pressure, and offer comfort and support, making it suitable for all types of sleepers.
They're firm and don't lose their shape, unlike traditional pillows which either sink too low while you sleep or retain a permanent indentation from the pressure of your head. Some models are even cooling memory foam pillows with a layer of cooling gel on top to relieve you from excess heat.
Indeed, they've come a long way by offering different levels of firmness, construction, heights, and other features like cooling effects. You're sure to find one that fits your needs and budget.
Now that you know just how helpful the memory foam pillows can be for a restful and pain-free night of sleep, buying the right product should be a priority. But if your lack of sleep quality and quantity has little to do with your sleeping positions and pillows, it's time to look into other solutions.
Consider investing in natural supplements that don't need a prescription and have minimal side effects. Sandland is an ideal herbal supplement because it's non-habit-forming, all-natural, and doesn't cause morning drowsiness and other complications.
Developed with natural hemp-derived ingredients, Sandland brings new meaning to clean and healthy sleep. Our products come in two variants: Fall Asleep and Stay Asleep.
The former is a fast-acting supplement that helps you sleep faster, naturally. The latter helps you stay asleep throughout the night.
Are memory foam pillows good for side sleepers?
Memory foam pillows are perfect for just about every sleeping position including side sleepers. Irrespective of your sleeping style, you'll find that a memory foam pillow's curved fit supports the head, neck, and shoulders comfortably. 
How often should you replace memory foam pillows?
You should replace your memory foam pillows once every 2 to 3 years. While the memory foam pillows certainly have a longer lifespan than other types, they will eventually lose their integrity over time regardless of the quality and how well you maintain them.
Can you wash memory foam pillows?
Memory foam pillows are not washing machine-safe. However, you can still wash them by spot-cleaning and tending only to the areas with dirt and stains.
Note that you should air dry memory foam pillows and give them plenty of time to dry. Otherwise, they can get moldy fast. To stay on the safe side, look for memory foam pillows that have washable covers so you don't have to wash the pillow as often.
Are memory foam pillows bad for your neck?
No, just the opposite in fact. Memory foam pillows conform to the contours of your head and neck, fit snuggly and offer your neck ample support for a good night's rest.
What is an Ergonomic Pillow and How Does It Work?
Around one-third of the American population is sleep deprived. If you're one of them, then chances are you're already familiar with products promising to deliver a better night's sleep. But did you know that pillows are also in the running? Ergonomic pillows, to be exact. These cushions carry a lot of promises, which is why we're diving deep into the trend. Is it time to do away with those feather pillows? Read on to find out.
Best Bed Size for Couples
What's one thing everyone cares about when first getting into a relationship, and gets more important over time, but is never widely discussed? You've probably read the headline and guess what our answer is. That's right,  The best bed size for couples might not be the first that comes to mind, but hey, it's a real issue and can play a big role in living together with a partner. Check out the information below to learn more about creating a great sleeping environment for you and your partner. Trust us, it's not exactly something you want to get wrong.