Should I Use a Sleep Patch For Bed?

If you have trouble falling asleep or with waking up frequently throughout the night, you've probably experimented with different ways to get to bed. Sleep patches may not necessarily have been one of them, but these single-use products are becoming increasingly popular among the unrested. Check out the article below to learn more about these melatonin-packed patches.
7 Awesome Melatonin Patches for a Restful Sleep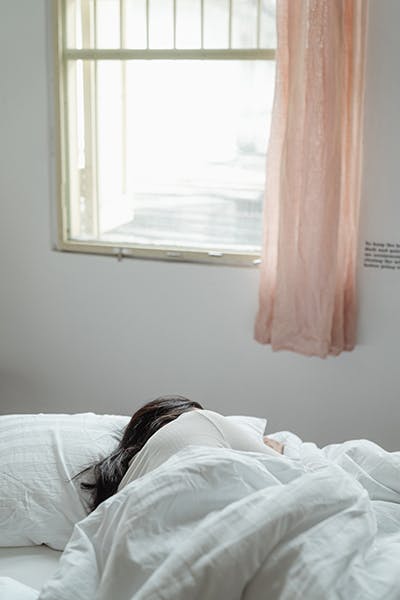 Check out our list of top 7 melatonin patches that can help you fall asleep faster. Remember, these products are not intended to diagnose, treat, cure, or prevent any existing issues with sleep. If you're having significant issues with your sleep cycle, we suggest consulting a medical professional.
Klova ZPatches contain melatonin and other natural ingredients such as hops, valerian, passionflower, L-theanine, gamma-aminobutyric acid (GABA), magnesium BHB, skullcap, and 5-HTP that are clinically proven to assist with better sleep.
These power-packed ingredients are delivered in a transdermal patch that allows you to simply peel, stick and sleep your way to good health and rest. ZPatches do not have latex or gluten and are dermatologically tested. 
The brand claims that the natural ingredients in the patch are absorbed into the body as you simply peel, stick and sleep, giving you restful sleep for up to 8 hours. Klova's special ingredients delivery system is what enhances the absorption of melatonin through the skin.
Its contact layer contains cosmoperine extracted from black pepper that opens up the upper dermis capillaries and allows faster absorption of the ingredients. The skin starts to absorb the ingredients within 20 minutes to an hour, allowing you to fall asleep faster. In fact, 94% of surveyed customers share that they woke up refreshed following the nights when they used the patch. 
The brand boasts a high-quality star rating and even provides a risk-free 'Better Sleep Guarantee' where if your sleep does not improve within a month, they will refund your money. They provide international shipping so that you can purchase a pack from their website or other e-commerce platforms from anywhere in the world.
Live To Shine Melatonin & GABA Natural Sleep Aid Patch
Live To Shine's Melatonin & GABA Natural Sleep Aid Patch is a transdermal patch that contains chemical-free ingredients such as melatonin and GABA. These two ingredients work together to help you fall asleep naturally and stay asleep longer. The brand claims their sleep patch is also helpful in reducing stress, anxiety, and jet lag as its product has ten times greater absorbability than sleeping pills. 
The Melatonin & GABA Natural Sleep Aid Patch is made in the United States and contains an advanced, unique, slow-release formula that ensures a gradual delivery of the ingredients into your bloodstream to keep you asleep for longer. The sleep patch is also incredibly safe to use and doesn't contain any drugs, sugar, and calories.
Do note that this sleep patch is a natural sleeping aid for sleep-related issues. If you have been taking prescription sleep medication, this patch will take 1-2 months to work for you.
Microlayer Sleep Patch consists of all-natural ingredients such as melatonin, oleamide, valerian, hops, Gotu kola, skullcap, Reishi (Ganoderma) extract, lavender oil, magnesium, GABA, 5-HTP, and black peppercorn extract.
While black peppercorn extract opens up the skin's pores to enhance absorption of the ingredients in the patch, the other ingredients help promote restful sleep and reduce jet lag, insomnia, and other sleep-related issues.
These ingredients are helpful in improving restful sleep and reducing jet lag, insomnia, and other sleep-related issues. You can purchase a pack from their official website, and they provide shipping to most countries around the world.
Zleep Sleep Patches are made in the United States with 100% natural ingredients such as melatonin, valerian root, chamomile, ashwagandha, and L-Theanine that work with our body's circadian rhythm and induce sleep within 3-5 minutes. Users have reported getting quality sleep for up to 6-8 hours after using the patch. 
The patch uses Time Release and All Night Sleep Assist Technology that enhances REM sleep to restore your sleep cycle patterns for optimal rest. Zleep's rapid delivery system helps you sleep faster and wake up fresh and invigorated. It is a natural sleep aid that is non-habit-forming and helps beat insomnia, stress, and anxiety. Its contact layer has a natural adhesive that makes it safe for the skin and keeps it in place all night.
The Good Patch Nite Nite Patch
The Nite Nite Patch offers four patches in a pack. Each contains 15 mg of premium hemp extract and 3 mg of melatonin to help you sleep for 8-12 hours. Just apply the patch on your wrist or any venous area 20 minutes before you sleep.
The patches also consist of 0.35 mg of black pepper extract that helps the ingredients to absorb into the skin faster. For those who are wary of hemp, there is also a hemp-free version called Dream. 
The patches are manufactured in the United States. They are dermatologically tested, non-GMO, gluten-free, paraben-free, cruelty-free, and vegan. Like all other patches, they're intended for one-time use only.
Respro Labs Natural Melatonin Stress Relief & Sleep Aid Patch
Respro Labs Natural Melatonin Patches contain 3 mg of melatonin that support sleep and relieve stress and jet lag. Its NES patch Technology ensures the continuous release of melatonin throughout the night so that you can stay asleep.
The brand also has other sleep patches that you can try for better sleep. While some have lavender, chamomile, and ashwagandha, others are available in 7 mg formulations. Moreover, unlike other melatonin forms such as tablets, capsules, and solutions, Respro Labs' patches are free of dairy, egg, yeast, gluten, corn, and wheat products. They are also free of latex, artificial preservatives, and colors, making them generally safe for regular use.
To use a patch, tear the protective pouch containing the patch and apply the patch to clean, dry skin that is free of hair. Once you wake up, take off the patch and wash the area with soap and water to remove any remaining adhesive.
Steven Gabriel MD Sleep Topical Patch
Steven Gabriel MD Sleep Topical Patch has 5 mg of melatonin and other natural ingredients such as valerian root, hops, and 5-HTP. Valerian is a herb commonly used as a sleeping aid due to its sedative effects, while hops are also used to cure insomnia and anxiety and promote restful sleep. 5-HTP increases serotonin levels, which helps regulate sleep and wake cycles.
The patches help to reduce cortisol levels in the body and relieve insomnia and other sleep-related issues. When applied topically, the patches deliver the nutrients to the bloodstream via the dermis, allowing your body to absorb the melatonin directly.
How Do Sleep Patches Help You Fall Asleep?
Sleep patches contain melatonin, a hormone secreted naturally by the pineal gland. Melatonin regulates our circadian rhythm or the sleep-wake cycle. A person will have higher levels of melatonin closer to bedtime and lowered levels around morning. This is how melatonin signals our body that it is time to sleep. 
Melatonin levels can be affected by exercising late at night, caffeine, alcohol, nicotine, the blue light emitted from our TV and smartphone screens, and so on. If you cannot fall asleep, you may consider supplementing with melatonin to help you get a good night's rest. 
Melatonin is considered a dietary supplement—just like vitamins and minerals—which is why it is not regulated by the Food and Drug Administration. Melatonin supplements are a natural sleep aid. They help combat insomnia, jet lag, irregular work hours, and other sleep-related issues. 
While melatonin appears to pose significant health risks to children and those who are on medication, breastfeeding, pregnant, or trying to become pregnant, it is generally safe for others to use.
Most users prefer melatonin patches over consuming a supplement, as melatonin supplements have a shorter half-life. On the other hand, the absorption rate of melatonin patches is slow, making them last longer and helping you sleep better throughout the night.
Melatonin patches are transdermal patches with an adhesive contact layer that can be stuck or applied to the skin. They release melatonin slowly into the skin and signal your body that it is time to sleep. To fall asleep faster and wake up refreshed, peel and stick a patch to your arm or leg around an hour before bedtime. Remove it when you wake up.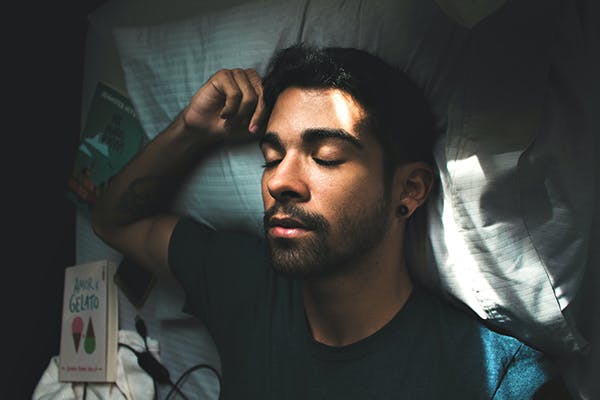 Patches are generally considered safe for adults as they are made up of melatonin and other ingredients that promote good sleep. All you have to do to use them is peel and stick the patch on your arm or leg or as specified on the instruction label of the sleep patch. Once you wake up, remove the patch and wash the area with soap and water to remove any remaining adhesive.
As always, individuals who are breastfeeding, pregnant, or on medication for certain conditions should speak to a doctor beforehand.
Sleep-related issues can severely affect your health, well-being, work, and even relationships. But with the help of melatonin sleep patches and other sleep aids, it is possible to improve your sleep and health and reclaim your life.
Sandland Sleep offers sleep aids such as supplements that contain melatonin and other ingredients such as hops, peppermint, and hemp-derived CBN. These supplements are a natural and non-invasive way of getting your 8 hours of sleep without the knockout effect and grogginess of other sleep supplements and prescription medication. 
We offer two products: Fall Asleep and Stay Asleep, both of which work to help people combat sleep-related issues.Visit our website to learn more.
Do Sleep Patches Work?
Although there is insufficient scientific evidence to support claims, many users have given positive reviews and reported better sleep after using melatonin patches. These patches are a natural and non-invasive way to promote restful sleep as they have melatonin, a hormone released naturally by our body. Due to their slow absorption rate, they work throughout the night to help you stay asleep. 
How Long Do Melatonin Patches Take to Work?
Depending on the formulation and delivery system, melatonin patches typically take 3-60 minutes to work and last 6-12 hours. If you're ready to check out sleep patches, try Sandland Sleep's products to your bedtime routine and see how your sleep quality takes a turn for the better.
Are Sleep Patches Reusable?
Sleep patches are not reusable, as the skin absorbs melatonin and other ingredients. By morning, the patch is depleted. Most manufacturers recommend removing the patch and washing the area with soap and water.
Can Melatonin Be Absorbed Into The Skin?
Research has shown that the skin can absorb melatonin. Its easy absorbability by the skin is one of the leading reasons for melatonin's inclusion in products ranging from shampoos to topical ointments and sleep aid patches for people having trouble falling asleep.
Can Melatonin Fix Sleep?
Since melatonin is a hormone that regulates our circadian rhythm, or the sleep-wake cycle, taking additional melatonin through supplements or sleep patches appears to help fix irregular sleep patterns.
What is Sleep Balm and How Does it Work?
Hope you saved some room on the vanity because sleep balm has officially hit the market. These blends are becoming more popular by the day, having established themselves alongside the face masks, eye creams, and all the other products we prepare before bed. While many are celebrating the addition to their self-care routine, others are left asking... does it actually work? We're curious too, which is why we took a deep dive into the subject. Read on below to learn more about sleep balms and how to use them.
6 Amazing Melatonin Gummies for Sleep
Melatonin gummies are big, at least among those who struggle with falling asleep or staying asleep. They serve as effective sleep aids, elevating your sleeping quality and quantity without those "habit-forming" side effects associated with the products. Keep reading to learn more about how they work and what makes them so popular.