The Best Things to do Before Bed

One-third of American adults are sleep deprived, meaning they're likely spending their nights tossing, turning, and waiting for sleep. If you happen to fall into this sizable majority and are sick of counting sleep, read on. We've put together a list of things to do before bed to help you fall asleep fast.
Why is it Important to Have a Bedtime Routine?
Humans are drawn to things like patterns, symmetry, and repetition.  Doing the same things in the same order every night helps our brain recognize the pattern, and what it leads to. If you establish a routine, your brain will start to understand those things as instances that take place before bed.  That's right, it's possible to condition yourself to sleep. 
Setting a consistent, predictable set of activities before bed is also helpful in reducing late-night stress and anxious thoughts, both of which can evolve into full-blown insomnia.  This is true for children and adults alike. A study found that a consistent nightly routine is beneficial in improving infant and toddler sleep.  It helps them fall asleep faster, longer, and it also helps their parents feel better.
10 Things to do Before Bed for a Good Night's Sleep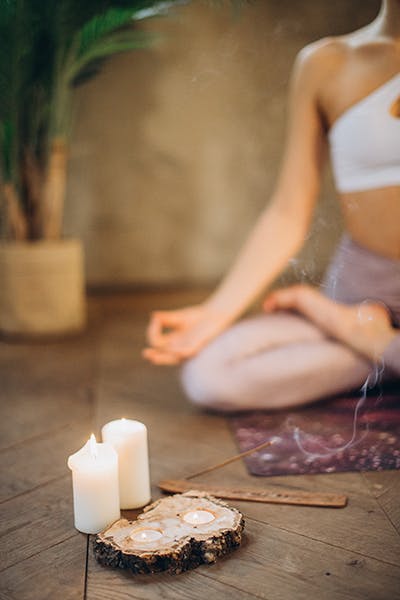 Building routines are just as important for adults in helping the brain separate night from day.  Here are ten things to do before bed to help you fall asleep.
1. Listen to Music

You've likely heard people remark how music makes us human, but did you know that music also makes us sleep?  Research has proven every time that listening to music improves sleep quality among students, adults, as well as the elderly.  Studies have shown that this activity is also helpful even among preschool children. 

Listening to music can help you get a good night's sleep by easing your stress and anxiety. It doesn't matter what music you use, either, as it mainly comes down to preference, but you may want to choose a playlist of songs that help you relax and avoid the ones that incite emotional responses.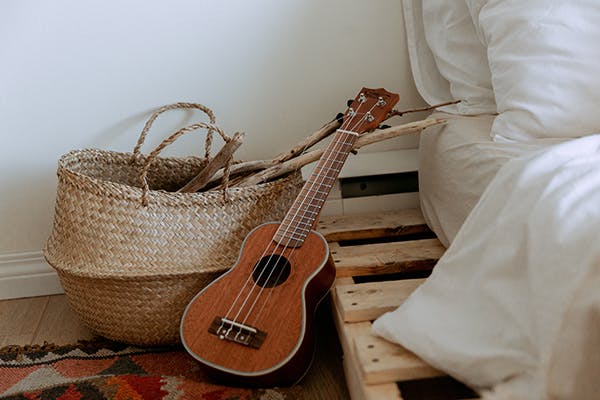 Setting a consistent routine at night is a sure way to avoid insomnia in the long run.  However, some people may still have problems sleeping in spite of their efforts. After all, day-to-day stress is inescapable and is often detrimental to sleep.  There may also be other factors that can disrupt your sleep even after doing your best to relax. 
Sandland Sleep believes that everyone deserves a good night's sleep, every night.  This is why we formulated sleep supplements to help you rediscover the relief of a full eight hours of sleep. Unlike prescription sleeping pills, our hemp-derived products pose no dangerous side effects.
Sandland Sleep can help you battle sleep issues and make you fall asleep faster and stay asleep longer.
What should I not do before bed?
The basic rule of thumb is to avoid anything stimulating several hours before you go to bed.  This includes drinking, eating, and smoking.  You will want to avoid caffeine and naps close to your bedtime as these may disrupt your sleep cycle and make it harder to fall asleep.  You also don't want to expose yourself to blue light which usually comes from your computers or phones.  Aside from that, you may want to push any deep, serious talks that can agitate you to morning.
What are some healthy things to do before bed?
If you want to establish a healthy bedtime routine, you may want to try taking a warm bath, reading a book, listening to soothing music, or meditation.  Anything to relax your body and mind is sure to help you release stress and give you a restful sleep. Yoga may also be helpful, along with aromatherapy and breathing exercises.  If this doesn't help, you may also want to try taking sleep supplements like melatonin and cannabinol. 
Is It Bad To Watch TV in Bed?
Watching television is one of America's favorite pastimes. But watching TV in bed? Bad idea. And still, people do it all the time. The leisurely activity is so addicting that many Americans spend over 35 hours of television a week in front of the tube. Another study reports that 64 percent of households have a TV in the master bedroom, and the effects have not gone unnoticed. While some claim that watching television helps them fall asleep, the American Academy of Sleep Medicine reports that a staggering 80% of U.S. adults are losing sleep due to binge-watching. Keep reading to learn more about the relationship between TV and sleep.
9 Best Herbs For Sleep
If you're looking for a more natural way to fall asleep, herbs may be the answer. Though still effective, they have fewer side effects and are non-habit-forming, unlike other prescription sleep aids. In this article, we cover the importance of sleep, the best herbs for sleep, and how they help you achieve better sleep hygiene.