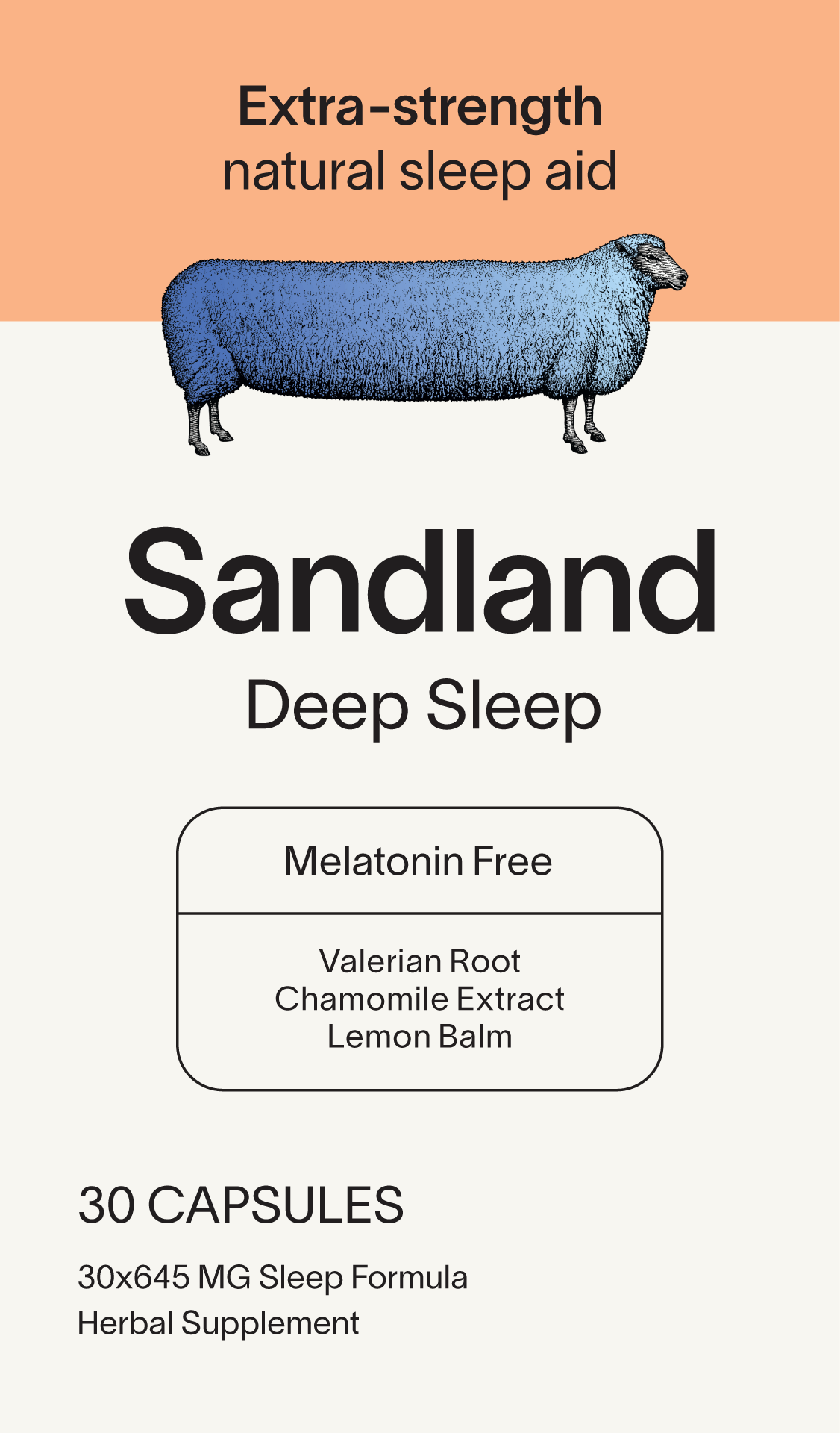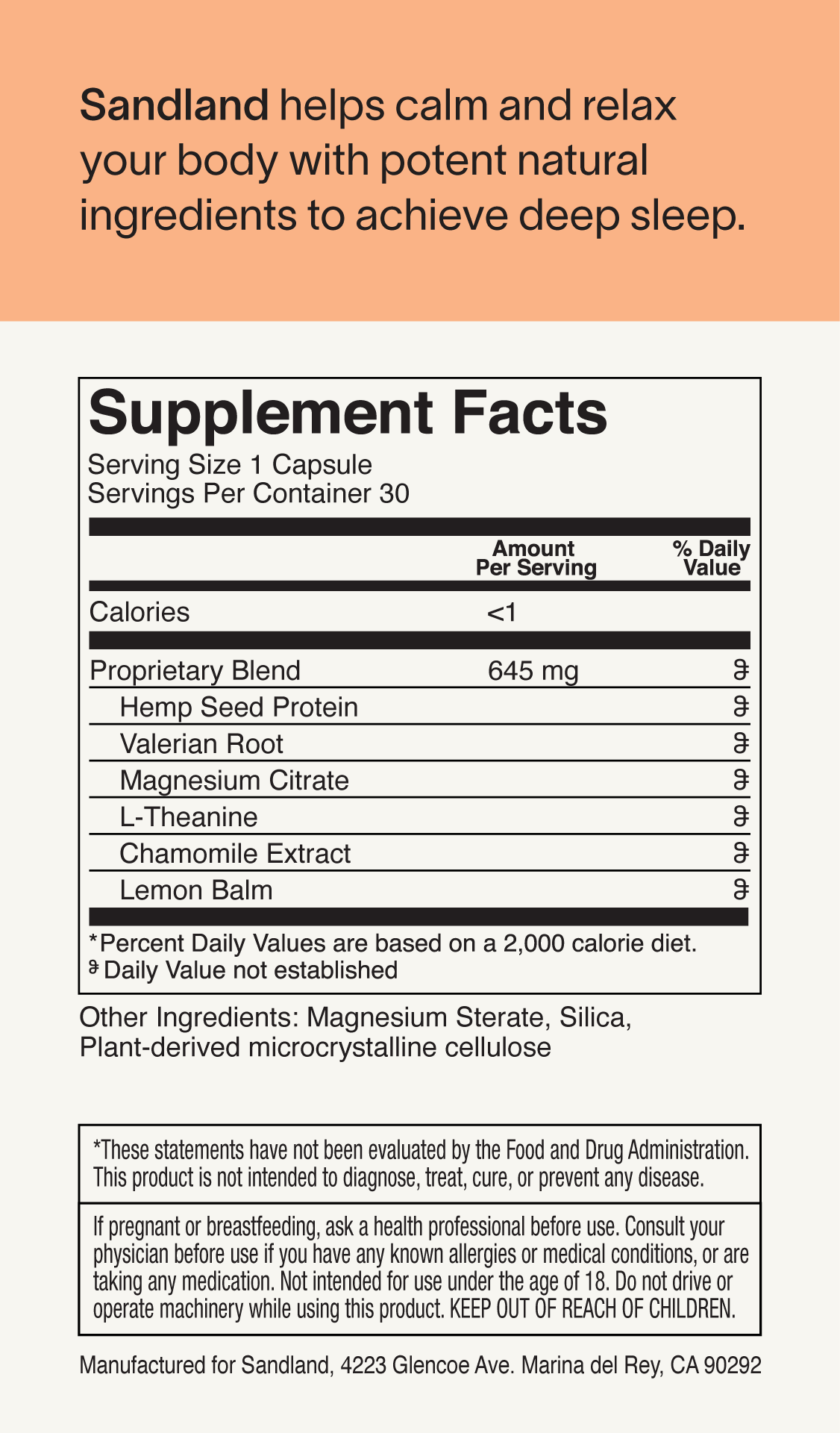 Deep Sleep
Active Natural Sleep Formula
Lemon Balm
Chamomile Flower
Valerian Root
Get 20% off your first order
Try for 30 days risk-free, our Good Sleep Guarantee

Made in the USA
Subscribers get 20% off Sandland, plus peace of mind knowing they'll have more when they need it.
Clinically tested ingredients.
Our natural ingredients are widely recognized by experts and have been vetted in studies around the world.
Vegan and Cruelty-Free
Our products are vegan and never tested on animals.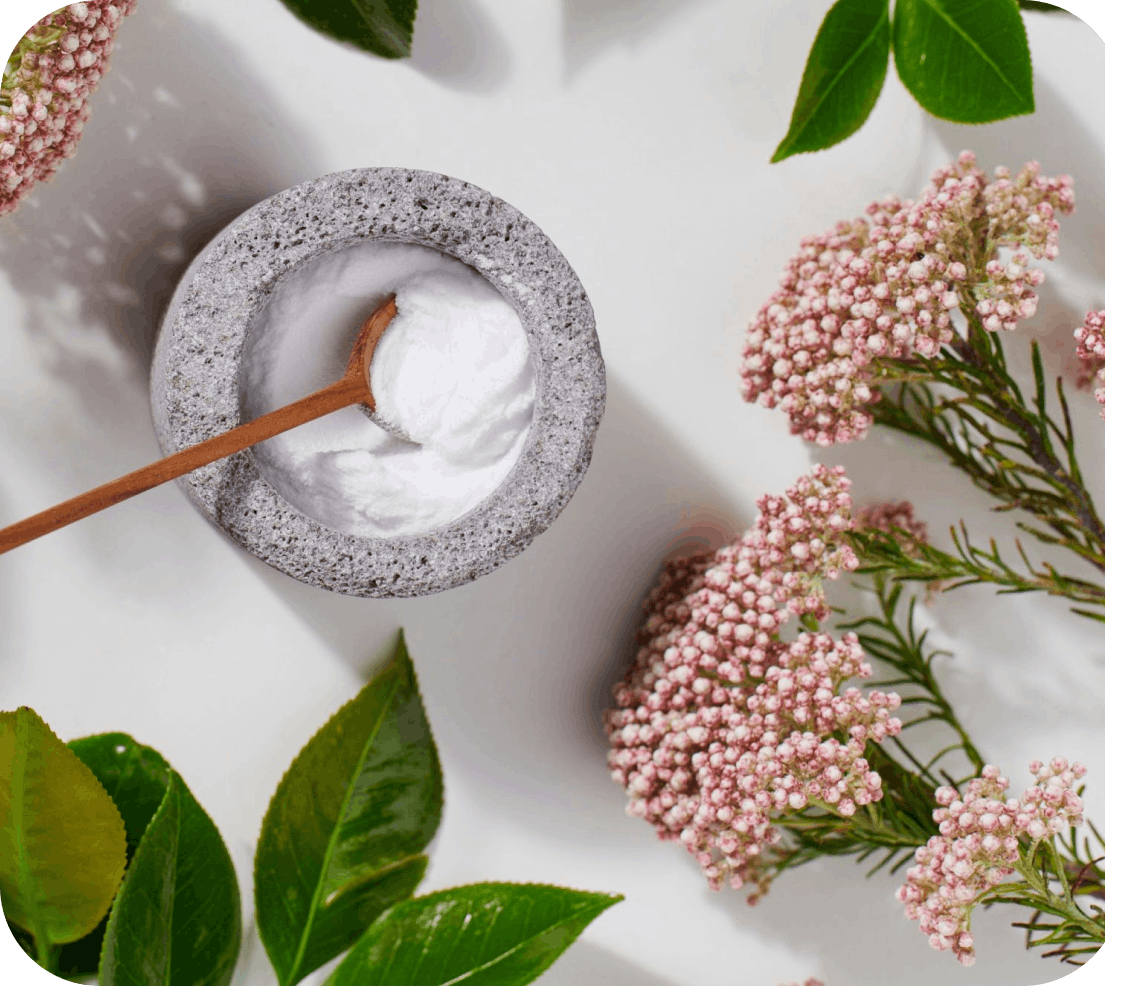 Why Natural?
Sleep help without the hangover.
Sandland aims to get your body the sleep it needs without giving you a chemical hangover the next day. Our products can be taken daily, and over time, they will help you to sleep better naturally. Our mission is to help you sleep better and retrain your ability to get unaided sleep.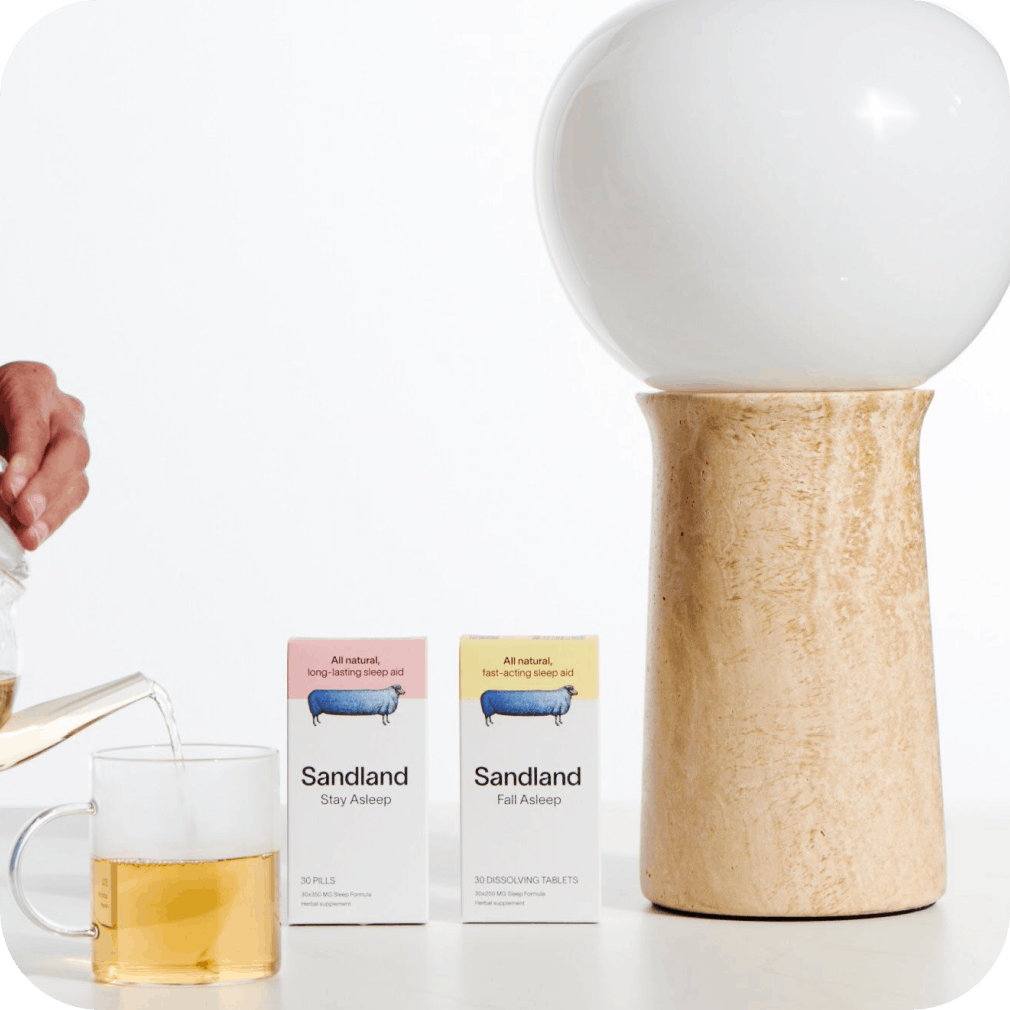 Does it work?
Meet the 30-Day
Good Sleep Guarantee.
If you don't start sleeping better after trying Sandland, simply let us know and we'll happily refund you. Honesty is our policy.
Why Sandland?
How we compare
| | NyQuil | Fall Asleep | Perscribed Rx |
| --- | --- | --- | --- |
| Fast acting | | | |
| All Natural | | | |
| Good Sleep Guarantee | | | |
| Non Groggy | | | |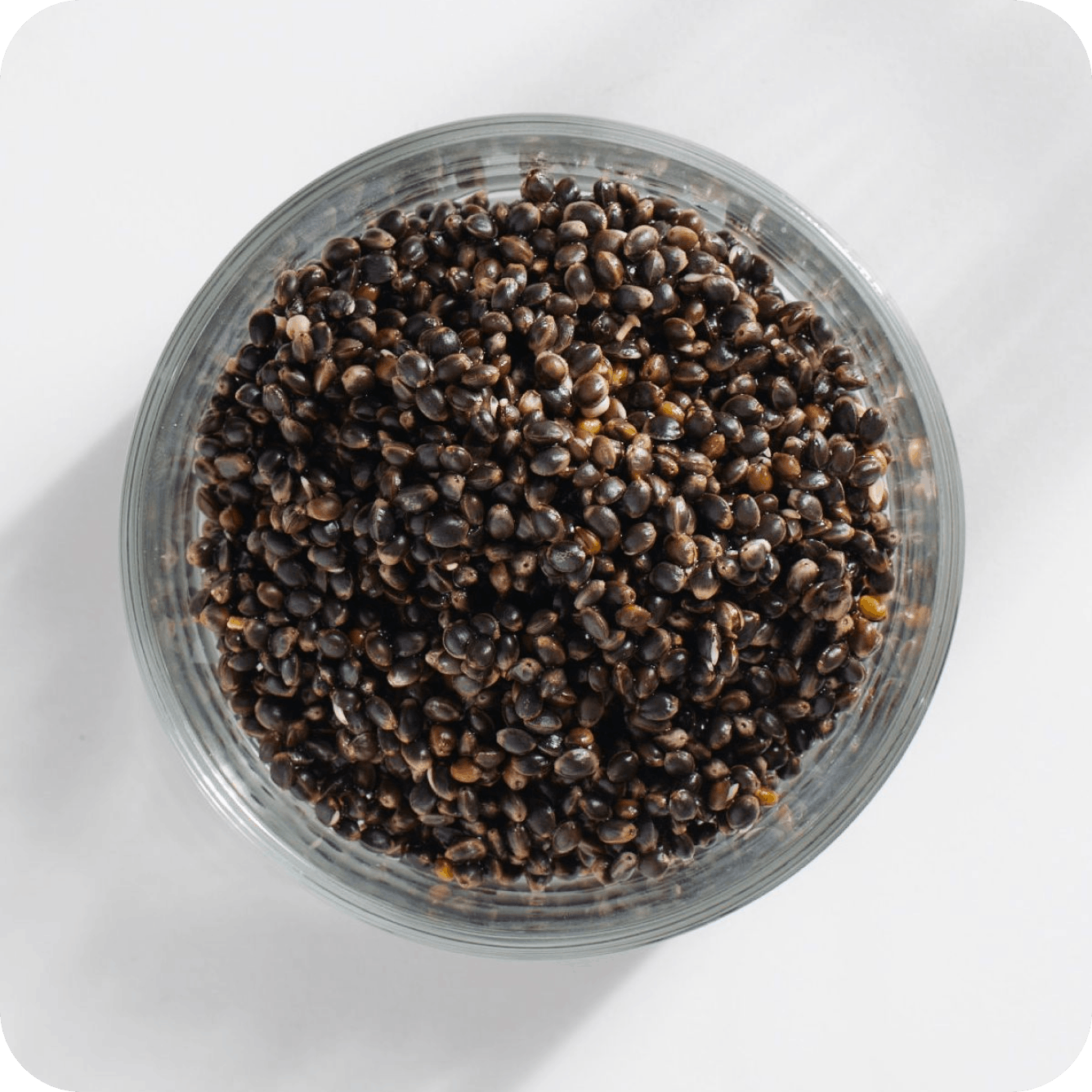 Protein to Aid Absorption.
Instead of synthetic materials, we use natural protein derived from hemp seed to act as the natural dispersing agent. This is important because the body will digest and absorb the active ingredients more willingly when delivered in a protein.
Function
Natural dispersion during digestion
Final location of manufacturing
Orange County