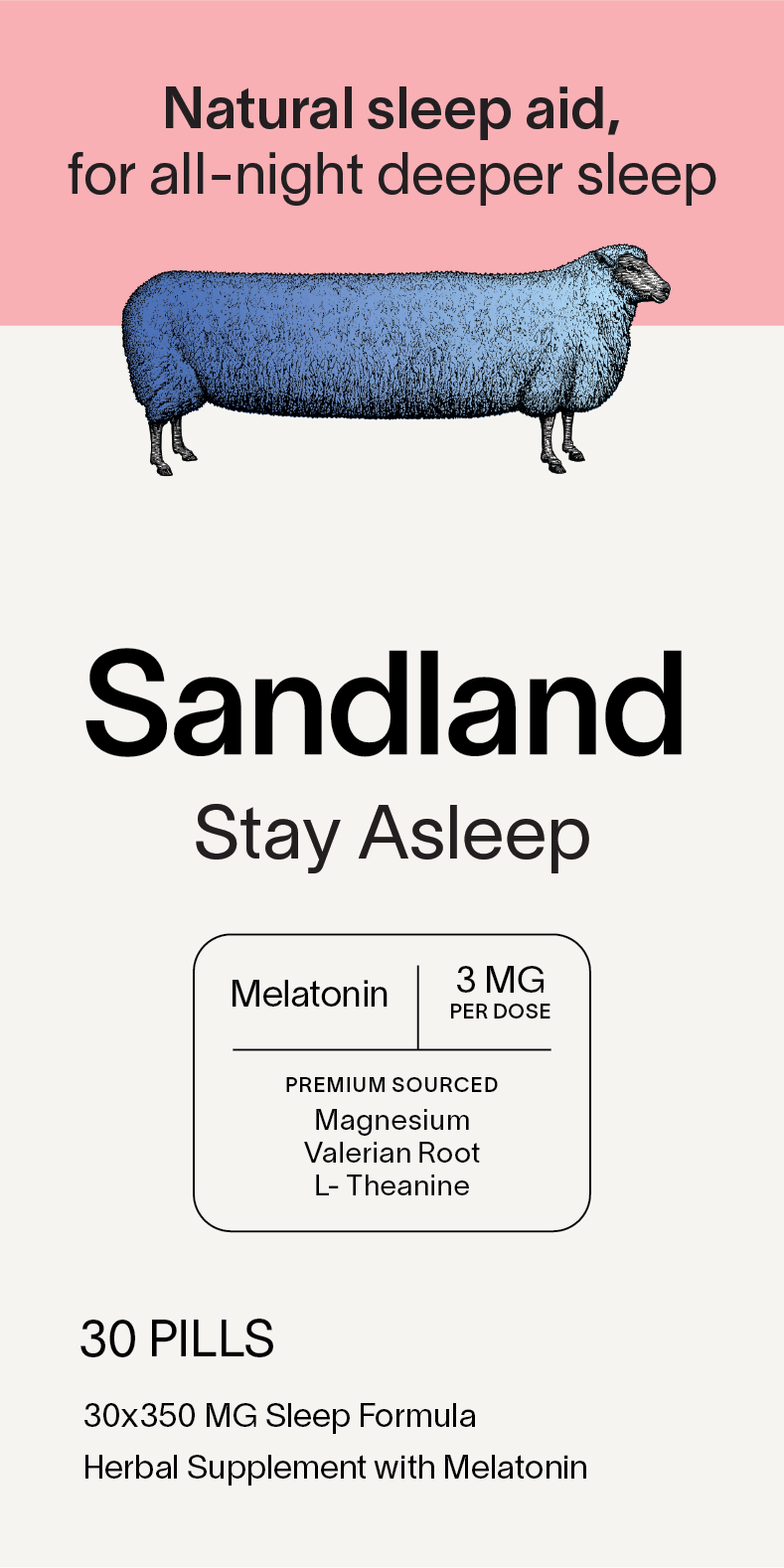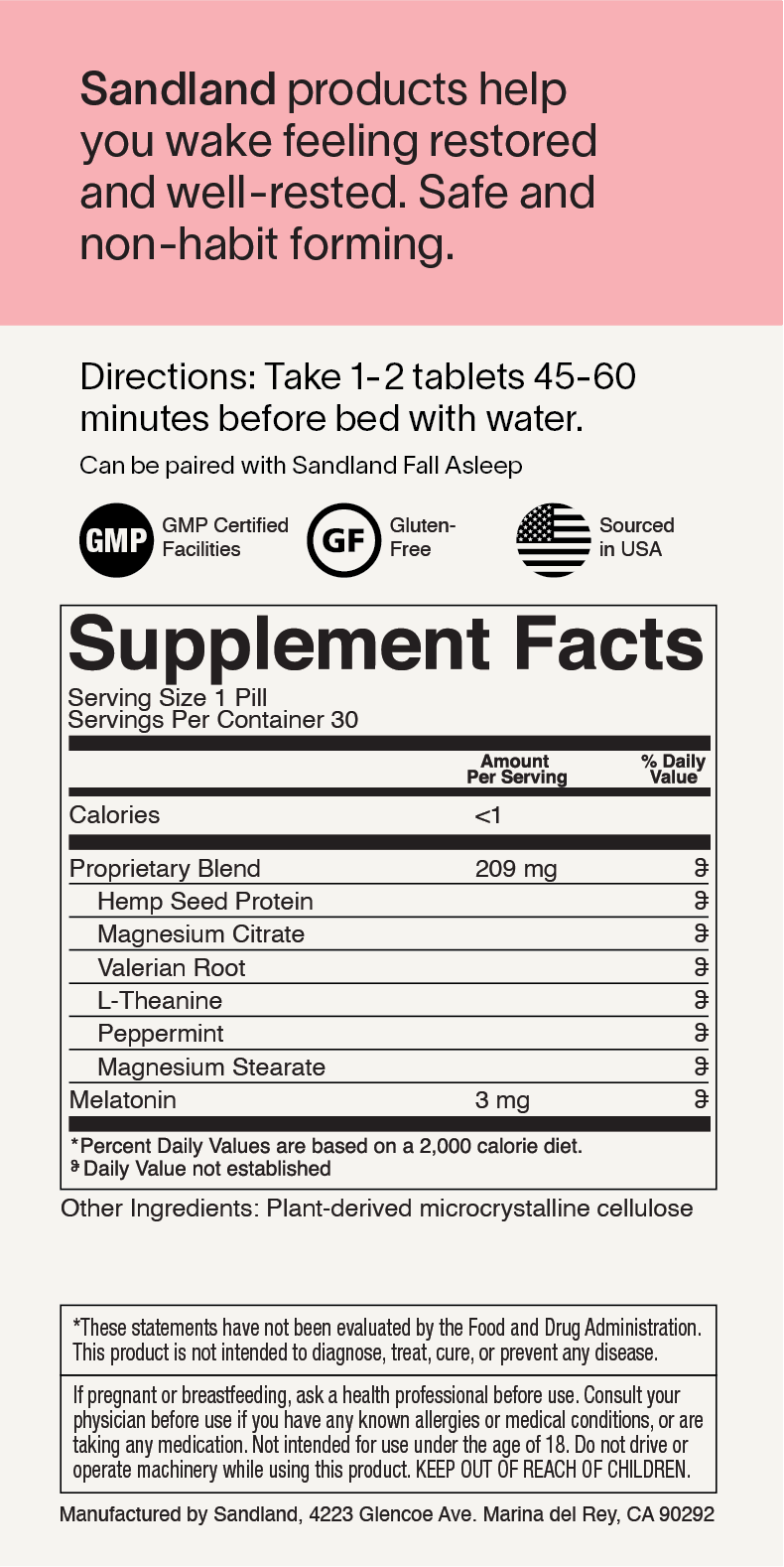 Stay Asleep +Melatonin
Active Natural Sleep Formula
L-Theanine
Magnesium
Valerian Root
Melatonin
Naturally formulated to calm the senses and reduce anxiety to induce lasting deep sleep.
Get 20% off your first order
Try for 30 days risk-free, our Good Sleep Guarantee

Made in the USA
Subscribers get 15% off Sandland, plus peace of mind knowing they'll have more when they need it.
Lasts all night
Fast acting and long lasting so you can get the sleep you need.
Clinically tested ingredients.
Melatonin and our natural ingredients are widely recognized by experts and have been vetted in studies around the world.
Vegan & Cruelty-Free
All natural ingredients, backed by years of usage across the world. No animal-testing.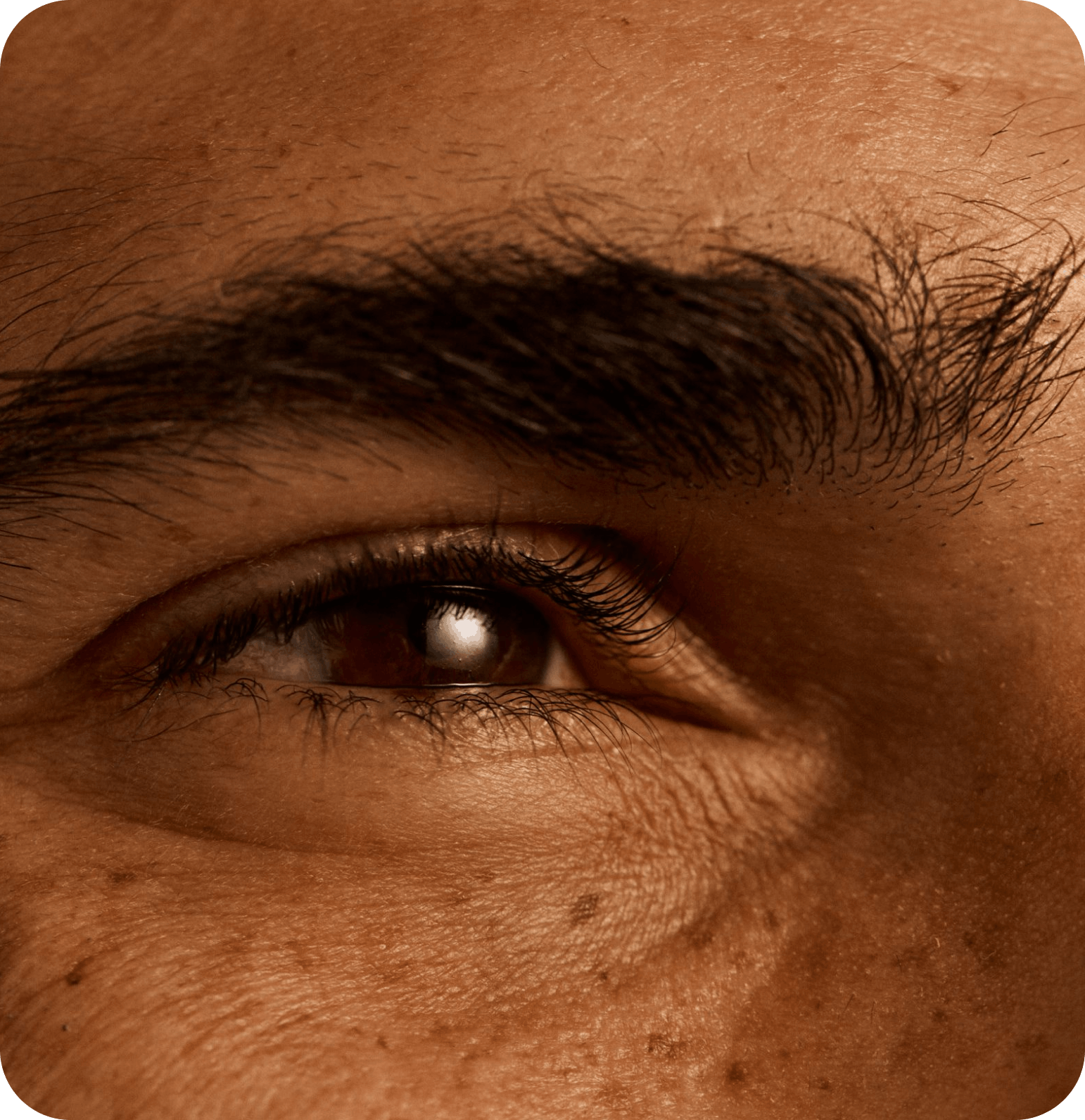 Fit for athletes, made for everyone
"My recovery times were already good but now they're insane. My REM was up 50% too. I feel amazing.
Jessie Galinski
Bend, OR

Real ingredients,
real research.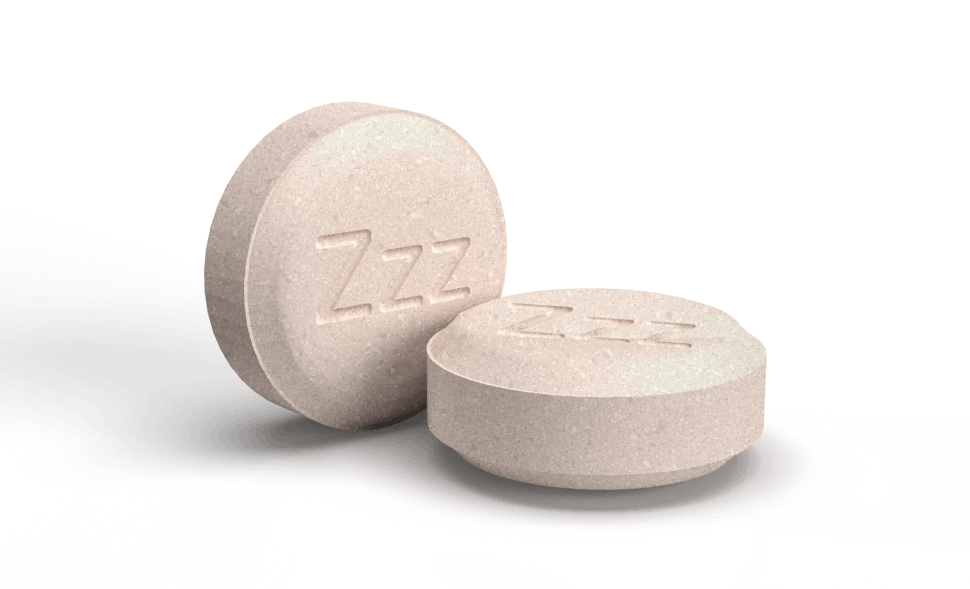 Valerian Root
Function: Works with melatonin to induce sleep faster and achieve deeper sleep
How: By naturally stimulating GABA production in the body to promote more, and deeper sleep.
Melatonin (3mg)
Function: Signals when it's time to sleep and wake up.
How: A small serving of melatonin helps provide a signal to the brain that it's time to go to bed.
Magnesium
Function: Helps your body reach a state of relaxation.
How: Natural magnesium specifically focuses on reducing stress which helps you sleep longer.
L-Theanine
Function: Helps to calm the nerves and actively reduce feelings of anxiety.
How: This amino acid naturally found in tea leaves will initiate sleep brain waves safely by inducing deep calm and relaxation.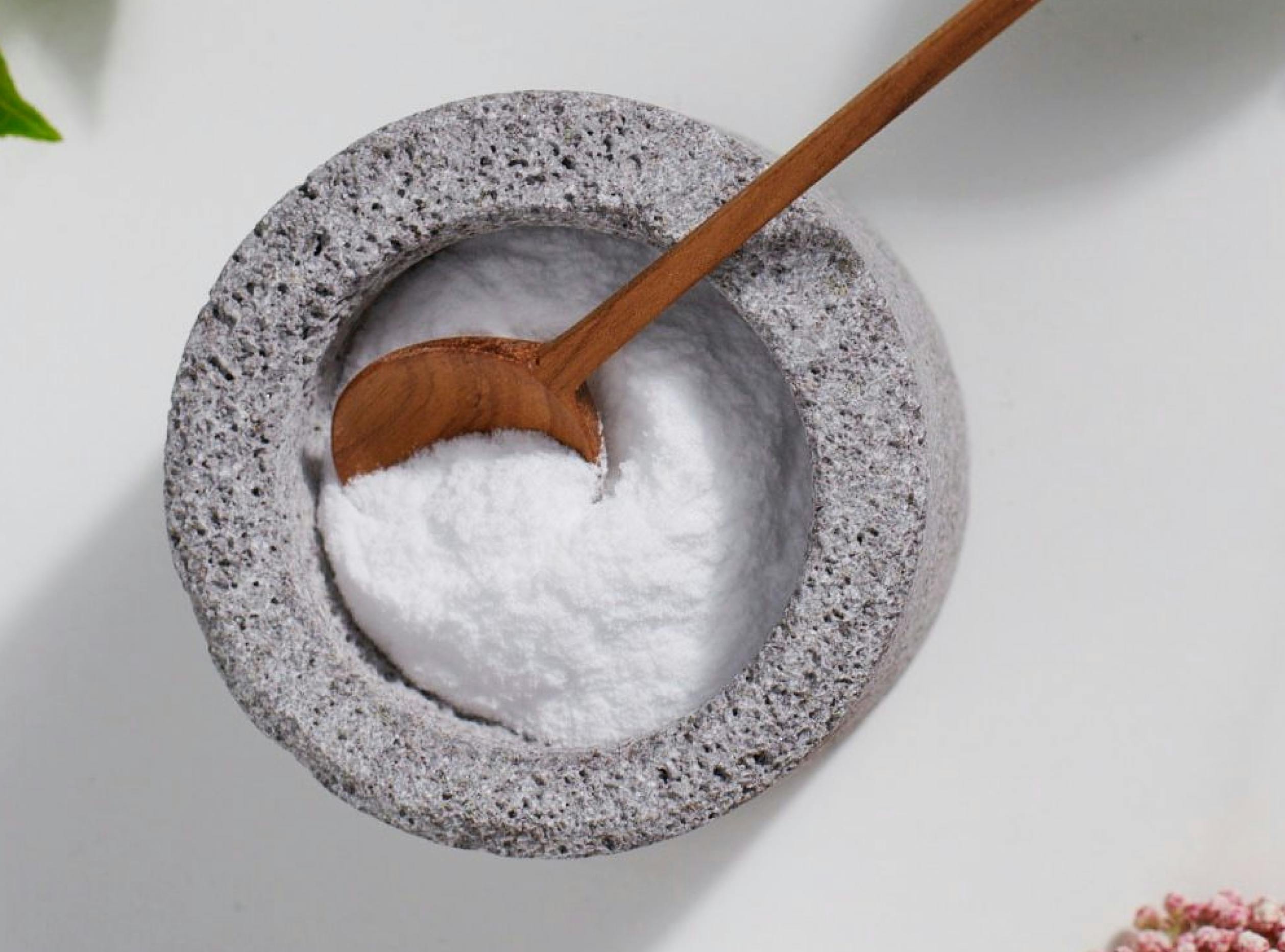 Magnesium A mineral used for it's impressive calming benefits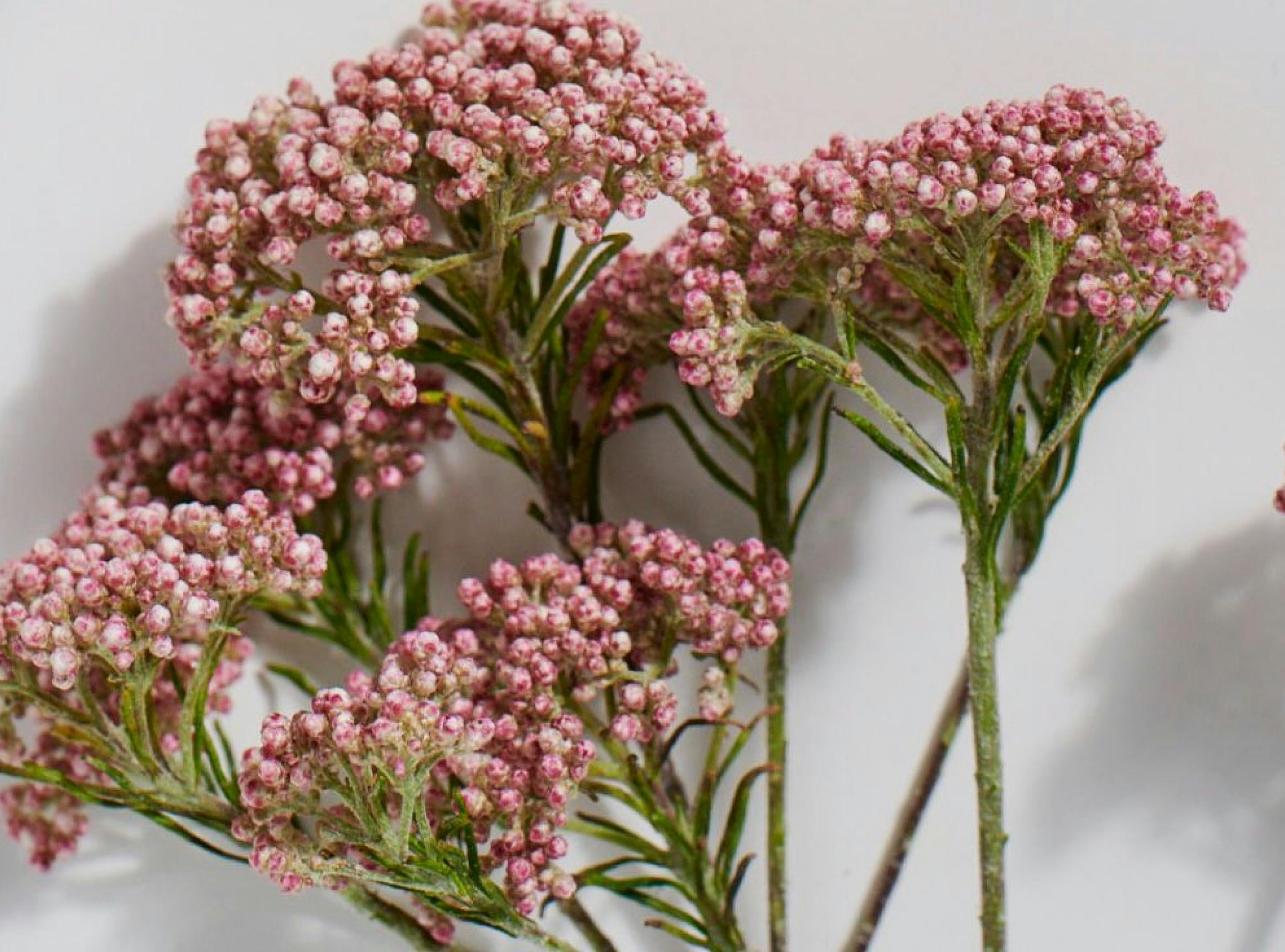 Valerian Root Sourced in the USA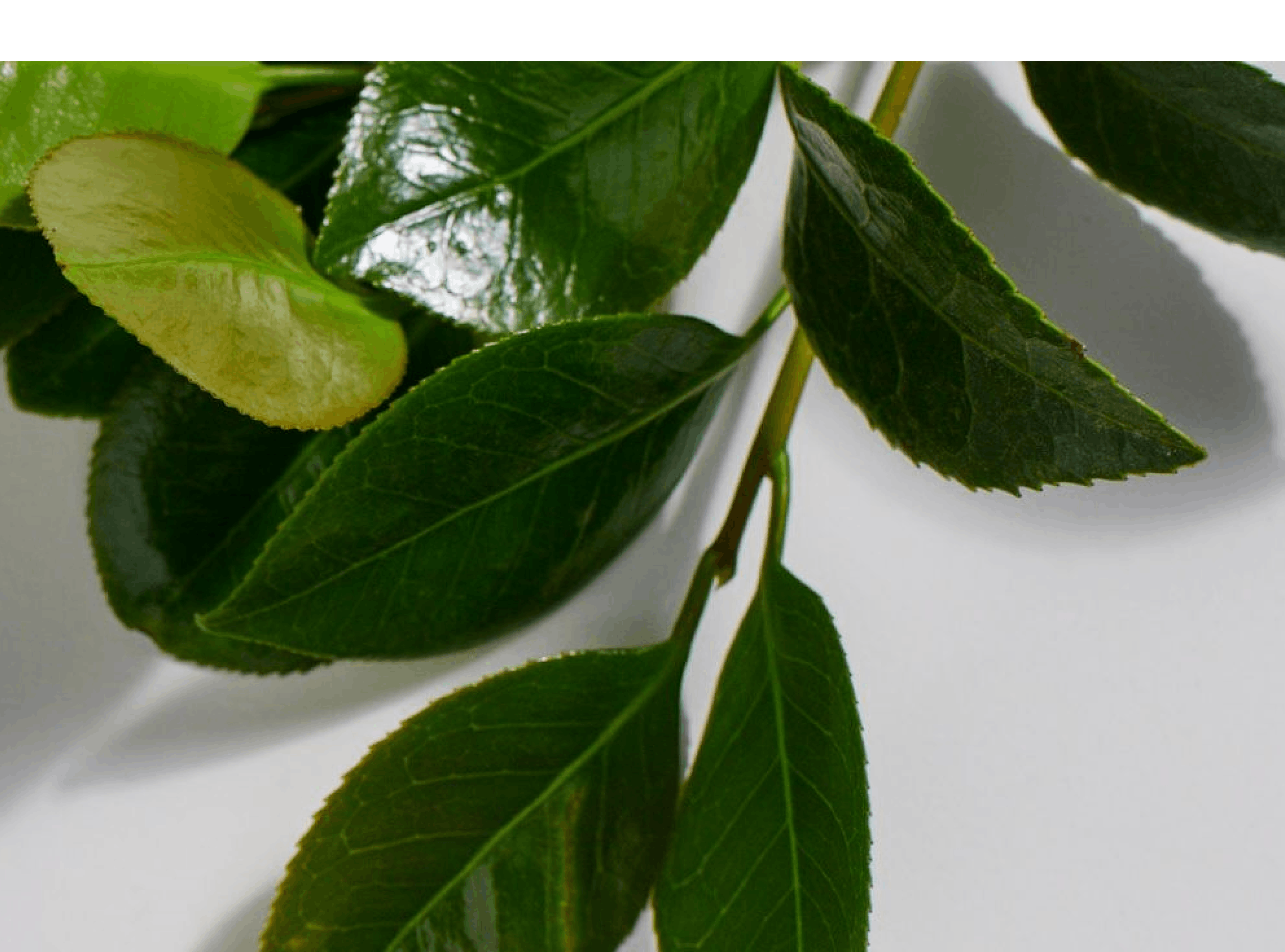 L-Theanine Naturally derived from natural tea leaves in the USA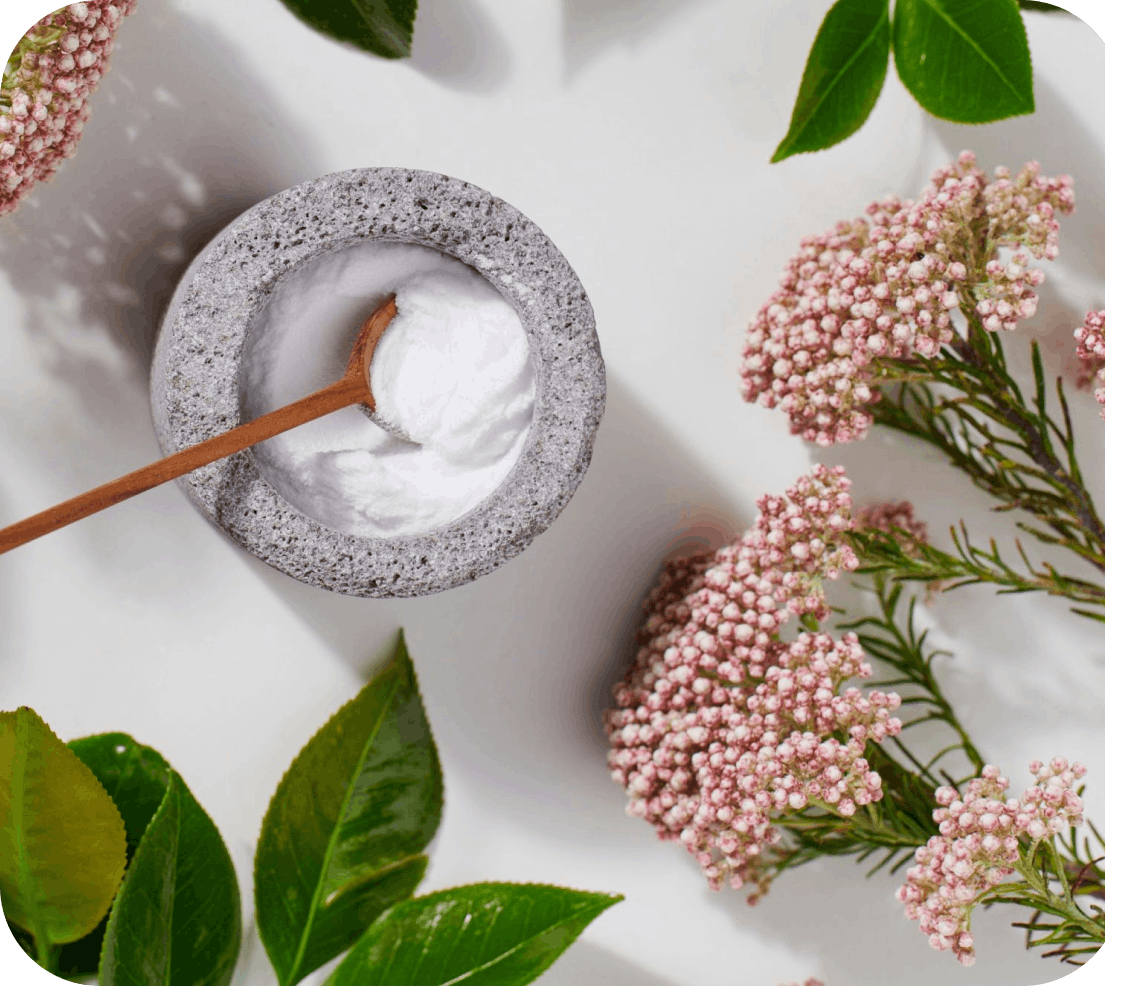 Our Ingredients
Naturally better together.
Sandland aims induce a state of calm so that the body can rest, recharge and sleep uninterrupted with the use of only safe, non-habit forming ingredients.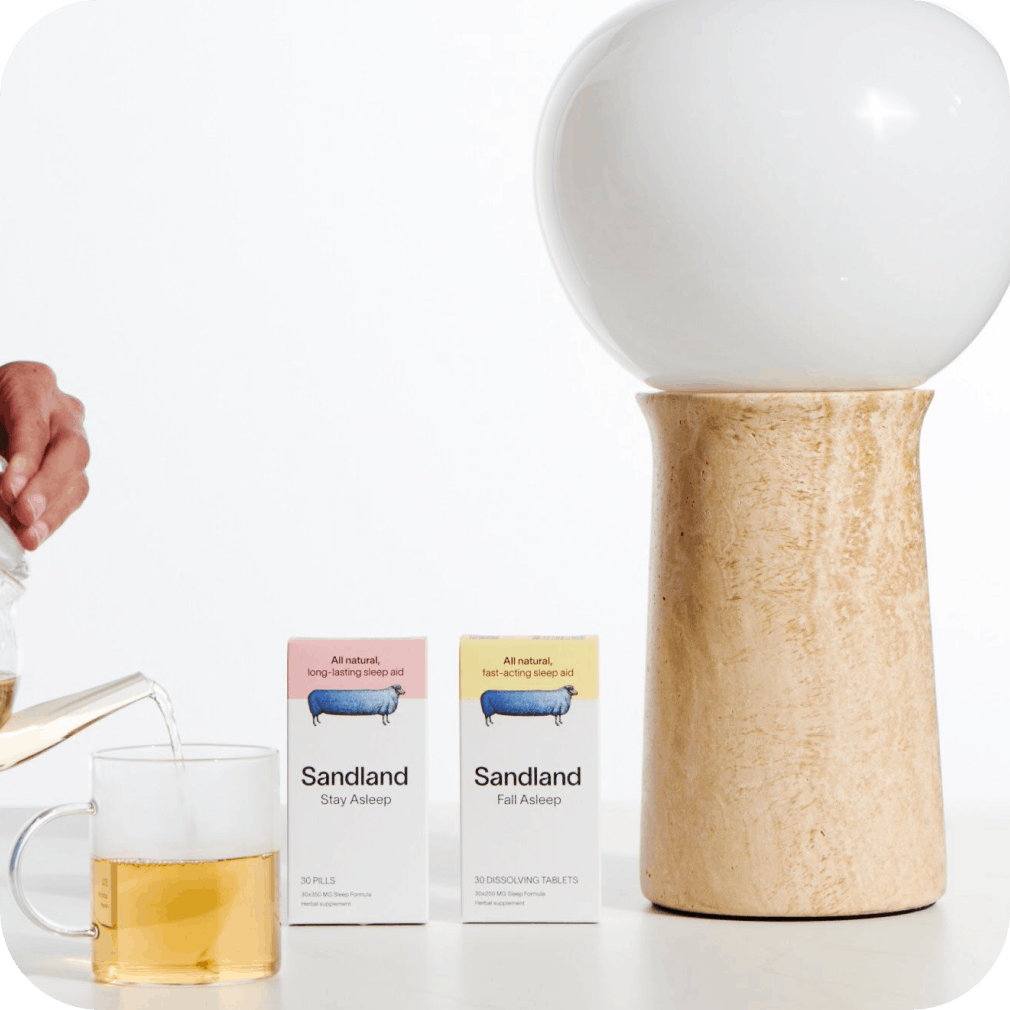 Does it work?
Meet the 30-Day
Good Sleep Guarantee
If you don't start sleeping better after trying Sandland, simply let us know and we'll happily refund you -- our products are that effective!
Why Sandland?
How we compare
| | Generic Melatonin | Fall Asleep | Prescribed Rx |
| --- | --- | --- | --- |
| Fast acting | | | |
| Plant-Based | | | |
| Good Sleep Guarantee | | | |
| Appropriate Melatonin dosage | | | |
Fall Asleep Routine
Sleep 1-2-3
Start by winding down
Give your body time to wind down, no more blue light from phones or tv screens for at least 30 minutes before you try to start sleeping.
Take 1-2 hrs before bed
Take 1-2 tablets before bed - it will take up to 2 hours to start working.
Calm washes over you
Stay Asleep is not a chemical sedative, it will calm your senses and provide a soft and natural state of mind to so your body does not feel anxious in the middle of the night and wake you up.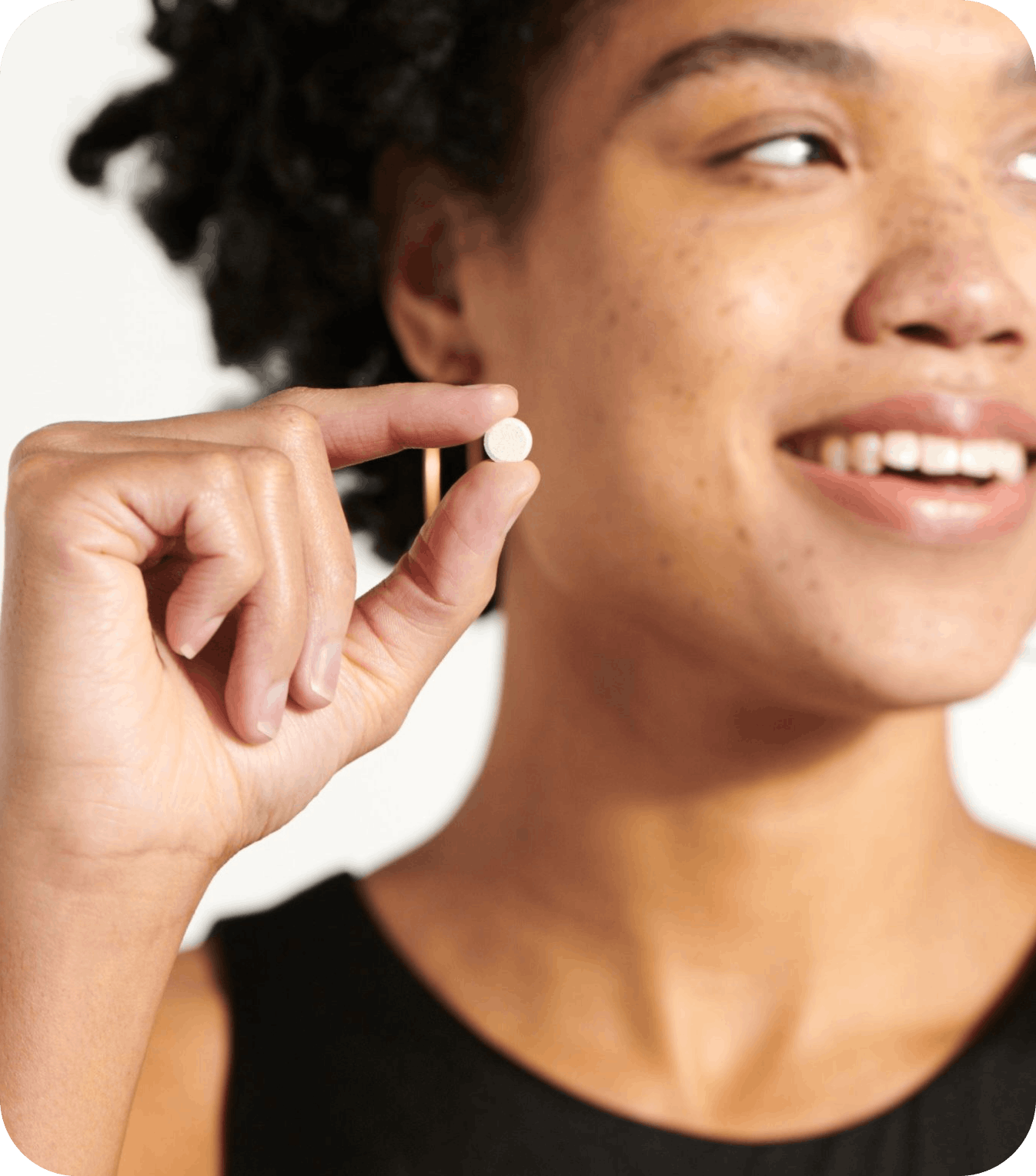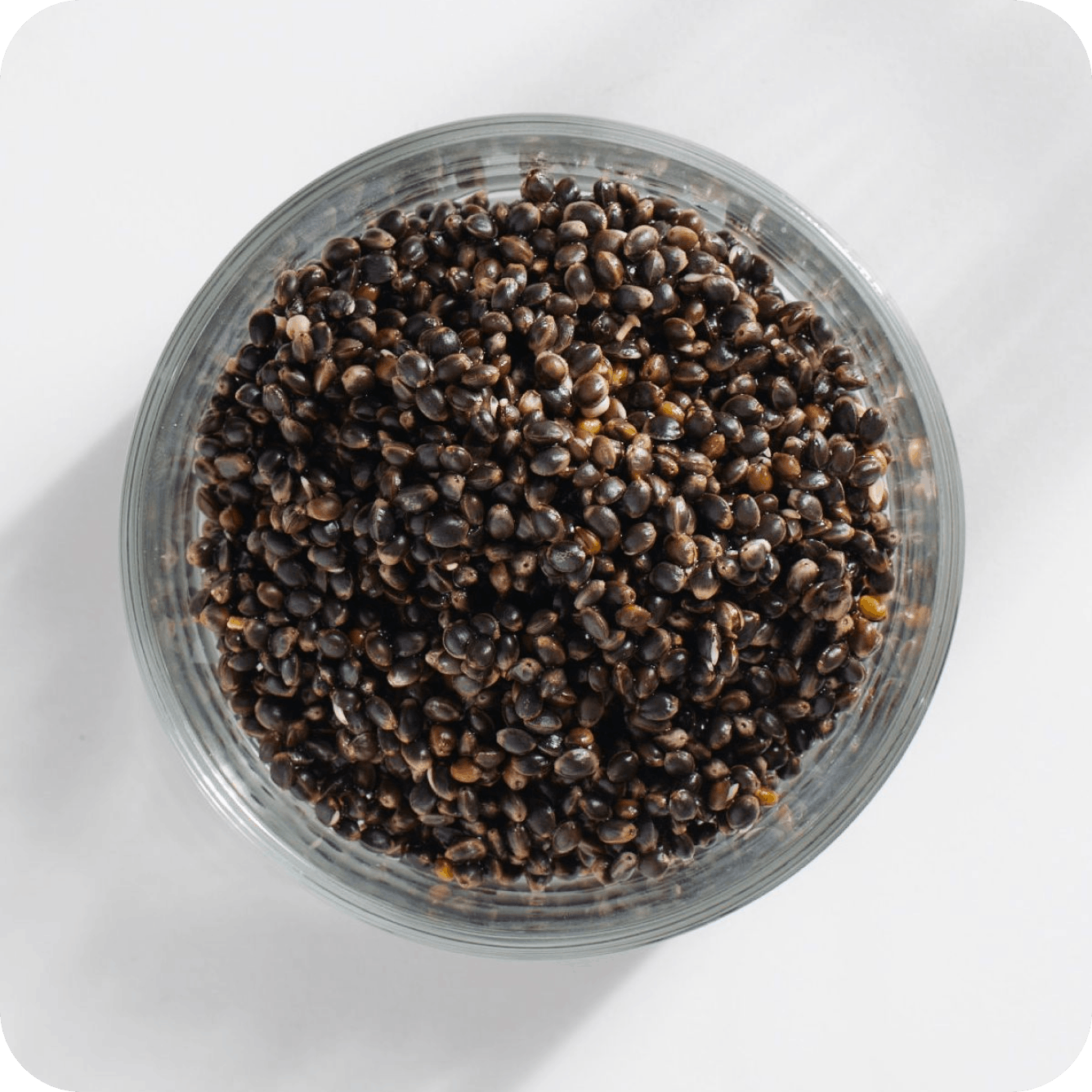 Protein to aid absorption
Instead of synthetic materials, we use natural protein derived from hemp seed to act as the natural dispersing agent. This is important because the body will digest and absorb the active ingredients more willingly when delivered in a protein.
Function
Natural dispersion during digestion
Final location of manufacturing
Orange County, CA
Clean sleep for bright mornings.
Get into a good sleep routine. Subscribe & save 20%.
Learn more