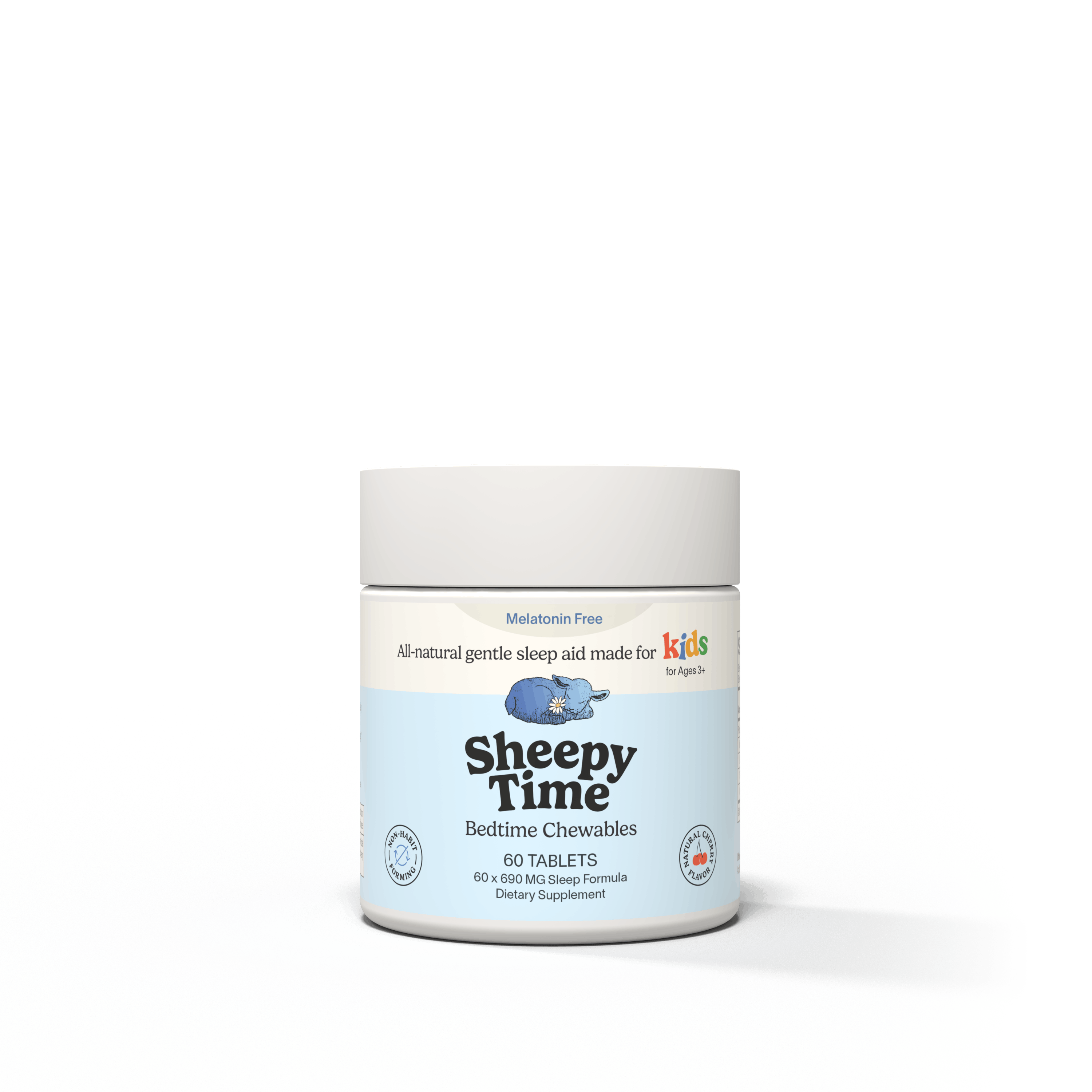 Sheepy Time Chewables
Active Natural Sleep Formula
L-Theanine
Magnesium
Chamomile
Tart Cherry

Made in the USA
Proudly developed and produced right in California.
Help set a sleep routine
Kids need sleep, now we can help give that extra push.
Clinically tested ingredients.
Our natural ingredients are widely recognized by experts and have been vetted in studies around the world.
Vegan & Cruelty-free
All natural ingredients, backed by years of usage across the world. No animal-testing.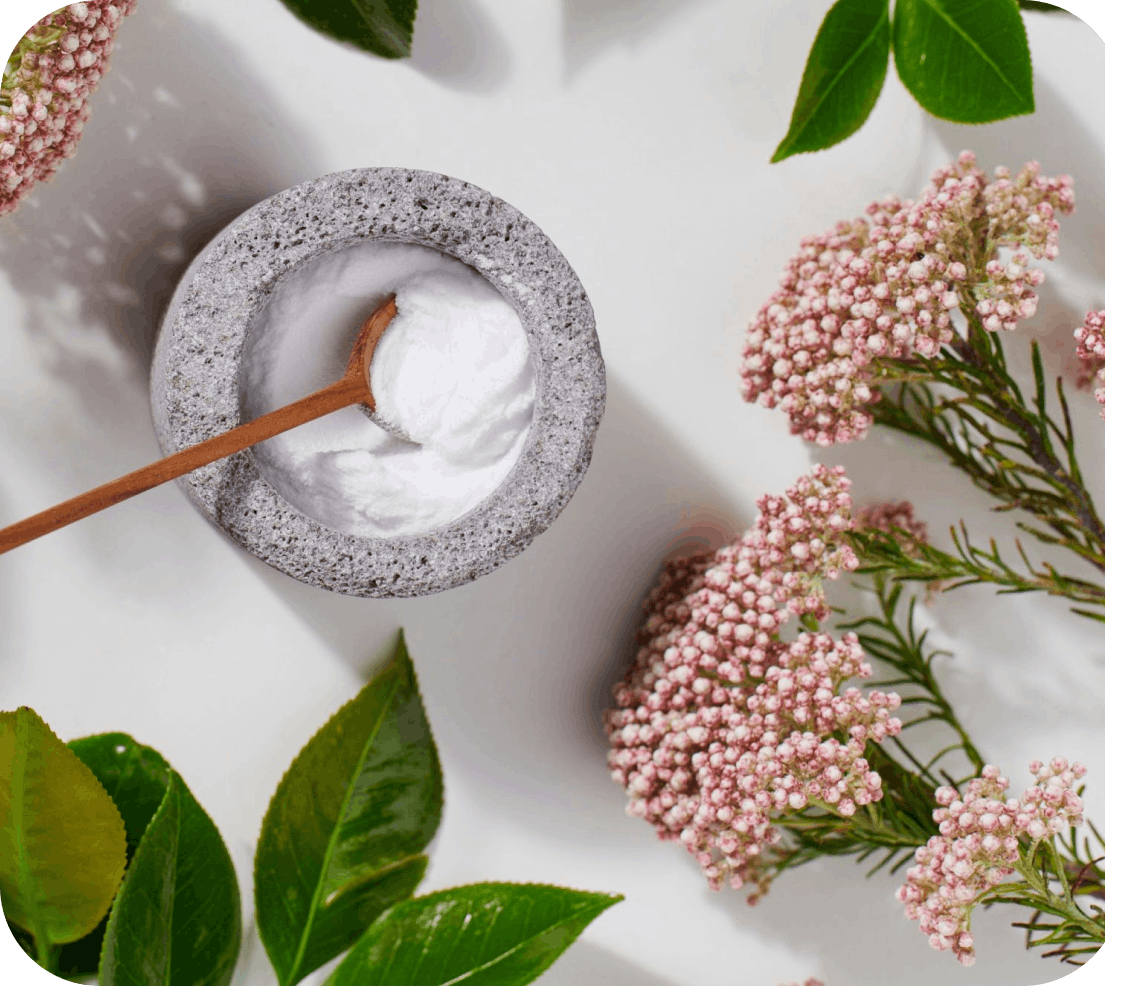 Our Ingredients
Naturally better together.
Our formulation aims induce a state of calm so that the body can rest, recharge and sleep uninterrupted with the use of only safe, non-habit forming ingredients.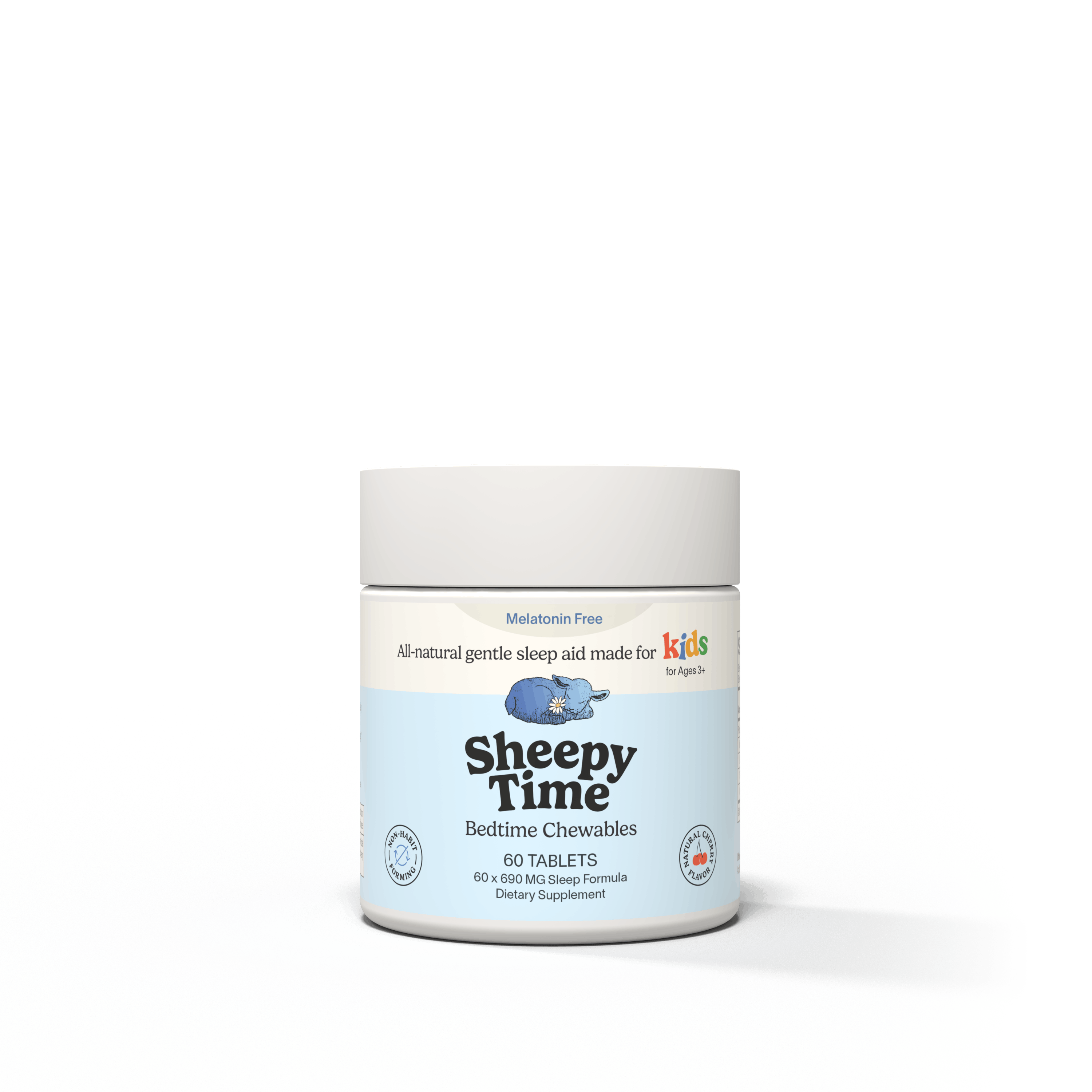 Is there a guarantee?
Meet the 30-Day
Good Sleep Guarantee
If your child doesn't start sleeping better after trying Sheepy Time, simply let us know and we'll happily refund you -- our products are that effective!