Best Bed Size for Couples

What's one thing everyone cares about when first getting into a relationship, and gets more important over time, but is never widely discussed? You've probably read the headline and guess what our answer is. That's right,  The best bed size for couples might not be the first that comes to mind, but hey, it's a real issue and can play a big role in living together with a partner. Check out the information below to learn more about creating a great sleeping environment for you and your partner. Trust us, it's not exactly something you want to get wrong. 
Most Common Bed Sizes for Couples
California King

California King is the largest mattress available to buyers. Measuring 72 inches wide and 84 inches long, the California King size is the right fit for tall people or individuals who prefer to have significant legroom.

California King mattress prioritizes length, which means it resembles a rectangle as compared to the Standard King mattress that has square-like dimensions.

Standard King

A Standard King bed is generally considered to be best suited for couples. It offers each person 8 inches of additional space over a standard Queen Size Bed. That's enough space to make each individual feel like they're sleeping on their own Twin XL bed. The Standard King Bed is also fit for master bedrooms. 

Olympic Queen

Also called Expanded Queen, the width of the Olympic Queen measures 66 inches. It's a good six inches wider than the Standard Queen Size. It's important to note, however, that Olympic Queen and Standard Queen bed sizes share the same length of 80 inches. If you don't want the additional foot space, you can opt for a California Queen mattress instead.

Standard Queen 

The most common bed size, Standard Queen bed measures 60 inches by 80 inches and is generally 5 inches long and 7 inches wide as compared to a full-sized bed. It's big enough to fit two people comfortably and offers each partner plenty of room to move around. 

Although not the largest size mattress out there, the Standard Queen bed still requires adequate space in the bedroom to fit in, especially if you're purchasing it along with your partner. So, make sure to take that factor into account before you finalize the queen-size mattress.

Full Double

The Full-Size bed, also called double size, is the same length as the Twin size bed, measuring 54 x 75 inches. It's a great choice for shorter people or couples who don't need much foot room.  

Full Double XL

Full XL, or Double XL, measures 54 by 80 inches. It's bigger than normal size mattresses by a good 5 inches. As compared to a Full Double, Full Double XL gives you more foot room. If you have a smaller room or don't want to invest in a Queen Bed, a Full XL should work just fine for you.

Twin

Twin Bed is usually the first size up from the crib. Measuring 38 by 75 inches, it's the right, long-lasting bed size for young kids. They're small and leave enough room for kids to accessorize their room, whether with toys or their belongings.

Twin XL

Twin XL measures 38 x 80 inches. It's just a bit longer than the Twin size and is perfect for smaller rooms like dorms. Twin XL is the perfect fit for tall kids or teenagers who require extra legroom.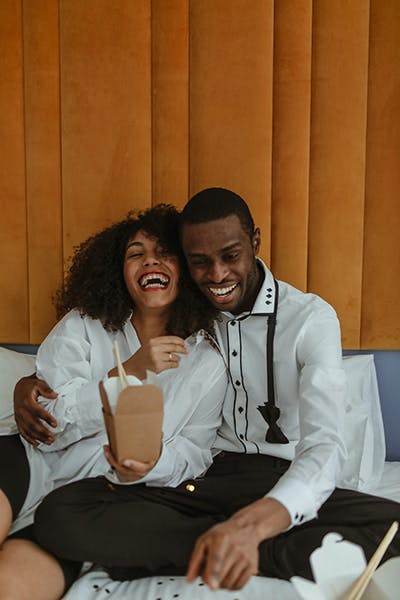 So, which bed size is the right fit for you? That depends on the following factors:
Room Size

How much space do you have in your bedroom? For large master bedrooms, you should consider going for a King Size bed. Make sure to take the interior of your house and the volume of furniture into account - as well as the layout of your bedroom.

If you have a smaller room, A Queen size bed would be the right fit for you. However, if you're a couple who doesn't like to cuddle and need some personal space, you might want to consider other options.Queen size beds turn out to be a whole lot narrower than King Size beds.

Personal Preference

A Standard Queen bed is the perfect fit for those who like to cuddle. Measuring 60 by 80 inches, it gives each individual about 30 inches of space to call their own - enough to rest easy alone, while offering a cozy fit for two.

If you and your significant other prioritize personal space, however, you should go for the Standard King Bed. Significantly bigger than the Queen size bed, it gives space enough for both the individuals to have plenty of room to spread out. Restless sleepers might also consider choosing a memory foam or latex mattress. It's also kid and pet-friendly. They could hop in during the night without disturbing your comfort quotient.

Budget

How much are you willing to spend on the bed? What does your budget look like? Is your budget negotiable? These are some of the factors you need to take into account before you go bed shopping. Remember, a Queen mattress costs significantly less than a King Size mattress.

Whichever size you pick, make sure that you factor in the costs of the accompanying bed frame, appropriately sized bedsheets and bedcovers, mattress protectors, and the likes before you hit purchase.
Benefits of Investing in a Proper Bed Size
Investing in a proper bed size has a multitude of benefits, especially for couples. Here are our top three:
Healthy Sleep

The right size bed and mattress will give you plenty of room to move around while reducing motion transfer from one side of the bed to the other, all in one go. You won't wake up from your partner tossing and turning. Instead, you'll get up and out of bed stress-free and well-rested.

Good sleep, as it turns out, is a recipe for good health and mood. When you get quality sleep, your mind gets to be at rest which means less stress for you. And less stress translates to a better quality of life. 

Picking the right mattress sizes for your bedroom will give both you and your partner all the ammunition you need to have a comfortable, quality sleep.

More Sex

The wrong bed size can ruin your sex life. As a result, it's important to pick the right bed size and mattress - if you need some extra room to comfortably have sex, it's probably worth investing in a larger sleeping space.

The right bed size and mattress size along with the appropriate bedding related to your room size should promote more intimacy as well as comfort sleeping.

Less Back Pain

A small bed size will have you tossing and turning the whole night even if you're not a light sleeper. This will not only compromise your quality of sleep but will also force you into sleeping positions that contribute to back pain. But investing in an appropriate size bed frame and mattress related to your room size will get rid of this issue. 
Now that you know just how important it is to find the best bed size, it's time to act on it. 
Check the dimensions, the right size is key to a good night's sleep, browse through the mattress selection that will fit appropriately in your bedroom, check out the bedding and pick the right size according to your budget.
Remember, good sleep should be one of the factors you don't have to compromise on. If, however, you find yourself facing sleep issues even after changing the bed size, we strongly recommend checking out Sandland Sleep. Our products are produced by using natural hemp-derived ingredients that are proven to aid in sleep. 
With Sandland, you can be assured that you'll get a comfortable eight hours of sleep and without waking up groggy.
Don't believe us? Try out our 30-Day Good Sleep Guarantee. If you don't see any difference in your sleeping habits and pattern, you receive a full refund.
What is the most popular bed size for couples?
Standard Queen, measuring 60 inches by 80 inches is the most popular bed size for couples. It gives every individual a good 30 inches of space and is not that big a size that you'll end up feeling alone. This is a great option for couples who like to cuddle.
What size bed should a couple get?
A Queen size bed will always be the right size bed for couples. It has plenty of space to stretch and is just the right size for couples to slide into a cuddling position. A Queen size mattress neither isolates nor suffocates, making it the perfect mattress size for partners with moderate room size.
What size bed is best for two people?
A full-size mattress, or double bed, is a popular mattress size to sleep on for two people. It measures 54 by 75 inches. If you're both tall and prefer the extra legroom, you should consider other options.
Do couples sleep better in bigger beds?
Bigger beds are like a safety net. It gives you and your partner plenty of room to maintain personal space as well as the ability to have a nice snuggle. Lightly put, bigger beds won't make couples compromise on one of the two factors, which often contributes to better sleep.
Is Sleeping on the Couch Bad?
Sleeping on the couch comes with a lot of connotations, and few are associated with a good night's sleep. From potential implications for your relationship to morning neck pain, we generally try to avoid sleeping anywhere but in bed. Still, there are some who still sleep on the couch. In fact, there are a few who are downright enthusiastic about it.
The Best Satin Sheets for Sleep
Do you toss and turn for hours at night and find it difficult to get a good night's rest? One of the most common recommendations for dozing off more easily and getting quality rest is making your bedroom more relaxing and comfortable.