The Best Satin Sheets for Sleep

Do you toss and turn for hours at night and find it difficult to get a good night's rest? One of the most common recommendations for dozing off more easily and getting quality rest is making your bedroom more relaxing and comfortable.
An easy way to do this is by making your bed more comfortable with quality sheets. If you're thinking of trading in your cotton sheets for something a little more luxurious, we got you. Listed below are some of the best satin sheets on the market today.
The 7 Best Satin Sheet Sets for a Great Night's Sleep 
Don't know where to start? This list of the best satin sheets will help you during the search.
1. Homiest Satin Sheets Set Silky Luxury

The Homiest Satin Sheet Set comes with one flat sheet, one fitted sheet, and two pillowcases that are made from 100 percent polyester fiber. This makes them wrinkle-resistant and fade-resistant. 

The 4-piece sheet set comes in different sizes: twin, full, queen, king with 15 different colors to choose from. Its luxurious and silky soft feel is comfortable to the touch and beautiful to look at, making it the perfect bedding to complement any type of interior. 

Because of the fabric, the manufacturer of Homiest satin bed sheet sets claims that it protects your skin, prevents hair damage, and reduces facial wrinkles. Even better, they're machine washable. Just make sure to machine wash them on a cold and delicate cycle with similar colors to ensure a longer lifespan. All factors considered, they're the best overall.

2. Vonty Satin Sheets

Vonty Satin sheets are made from 100 percent polyester satin, making them gentle on the hair and skin with a silky-smooth feel that's perfect for a good night's rest. They come in twin, full, queen, king, and California king sizes with 16 luxurious colors to complement all types of bedroom color schemes.

Each 4-piece satin sheet set comes with a fitted sheet, a top sheet, and two pillowcases that can be machine washed in cold water followed by a tumble dry on a low setting. These satin polyester sheets are fitted with elastic around the edge with deep pockets for mattresses up to 15 inches thick. 

The sheets are suitable for year-round use, offering a cool feeling during sunnier days and warmth for colder ones. They're low-maintenance, affordable, and luxurious. These satin sheets are hands down, one of the best luxury sheet sets you'll ever come across. Did we mention they offer easy returns and hassle-free refunds as well?

3. Vuvet Bedding

If you're looking for a complete bed sheet set, Vuvet Bedding has what you're looking for.

This product from Vuvet Bedding offers a 7-piece set complete with an elastic fitted sheet and deep pockets to fit mattresses up to 15 inches. It also has a flat sheet, a duvet cover, and 4 pillowcases. It comes in multiple sizes and colors, giving you more freedom to pick and choose the perfect fit and shade for your bed.

Made from silk satin, the fabric is extremely breathable, has moisture-wicking properties, and is great for temperature regulation. In addition to looking great, it also offers various skin and hair benefits including moisture retention as well as fine line and wrinkle prevention. They can be machine washed so they're easy to maintain.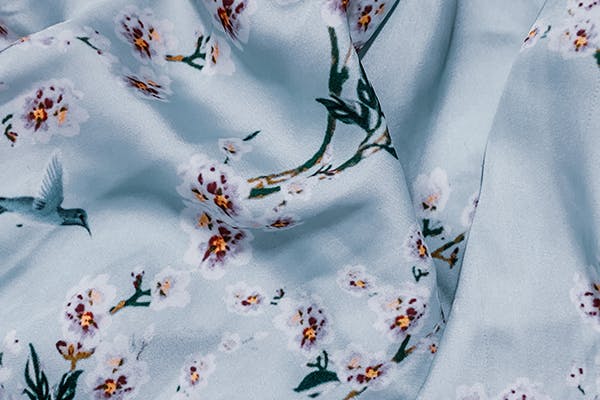 4. ARTALL Silky Super Soft 4Pcs Satin Sheet Set

ARTALL satin sheets are made with 100 percent woven polyester satin, a brushed microfiber material that gives a beautiful, luxurious sheen. The satin weave set feels soft and silky to the touch and offers a super-comfortable night of rest.

The 4-piece sheet set comes complete with an elasticized fitted sheet with 14-inch pockets that can fit a mattress up to 17 inches deep. There's also a flat sheet and two pillowcases. It comes in three sizes: full, queen, and king with 13 different colors ranging from light purple to peacock blue.

You can use a washing machine to wash the sheets in cold water and tumble dry them with low heat settings.
Why Are Satin Sheets Good for Sleep?
Satin has many features that make it an ideal fabric for sleeping on. It offers a surprisingly smooth finish for such an affordable cost. Satin even has skin and hair benefits to make you look and feel your best. 
They are also moisture-resistant, which makes them an ideal fit for people with dry and sensitive skin. They also work well for people with allergies as they aren't a conducive breeding ground for allergens like dust mites. 
If you have conditions like eczema and psoriasis, you'll also find that satin sheets cause less irritation. However, because of its polyester fibers, it can cause frizz and static.
Cool and luxurious to the touch, satin sheets are typically not that absorbent. If moisture absorption is a major issue for you, cotton sheets may be a better year-round option.
With its higher price tag, cotton is more durable and features more designs and prints than satin. Cotton also offers more warmth but has a coarser, heavier feel to it. Upon purchase, some types of cotton are stiff but can become softer after a few washes.
How To Choose the Perfect Satin Bed Sheet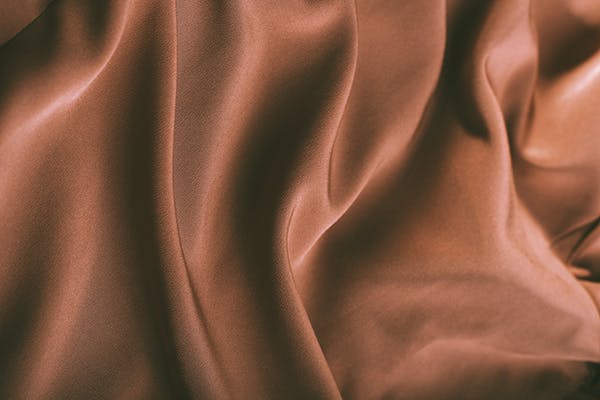 When choosing among different sets, you'll want to take a look at the blend that was used as it greatly impacts the properties of the fabric. Consider the fibers used during production to get a better idea of how it impacts the function, look, and feel of your sheets.
Many of today's options are made from synthetic material with synthetic fibers that are woven together. It is this weave that gives the cloth its characteristic sheen and texture.
You'll also want to consider the thread count. When it comes to sheets, the thicker the better the quality. However, higher thread counts also merit higher prices. If you'd like a good quality sheet, look for a set that offers at least a 200 thread count.
If you want to explore the ultra-luxurious side of satin sheets, choose sheet sets made with mulberry silk. This is perhaps the most expensive type of satin sheets. Despite having a higher price tag, when compared to other bedding materials, they're still relatively affordable.
Satin sheets offer a range of benefits. If you're someone who experiences sleep-related issues, you may find them a welcome addition to your bedroom. 
There are plenty of options out there that won't break the bank, leaving you free you're free to choose the best satin sheets for you. If you want to be sure about getting a full night's rest, however, consider introducing some all-natural sleep supplements into the bedroom as well.
Sandland Sleep uses a natural, hemp-derived ingredient that can help you achieve eight hours of shut-eye. We're also backed by a 30-Day Good Sleep Guarantee. Together with your new sheets, we can help you get the quality sleep you deserve.
Is satin good material for sheets?
Yes, satin sheets are good material for sheets. They're cool to the touch and elevate the look of a room.
Are satin sheets better for you?
In addition to helping you get good quality rest, satin sheets improve your skin, retain hair moisture, and are good for regulating temperature. They're also lightweight, breathable, and non-irritating.
Is satin as good as silk sheets?
Silk sheets are better than satin sheets. That's not to say that satin sheets are not a great alternative to silk sheets as they're both low-maintenance as long as you know the proper settings to use. If you're looking for an affordable bedding option with a smooth feel, satin bed sheets are worth taking a look at.
How do you wash satin sheets?
It depends on the fabric it's made with. For example, satin sheets made with silk should be hand-washed in cold water and air-dried while satin sheets made from polyester or other synthetic fabrics should be washed with a delicate cycle on cool and tumble dried with low or no heat. For the ideal way to wash your sheets, it's always best to refer to the care instructions written on the packaging they came in or the manufacturer's website.
Quilt vs. Comforter: What Helps You Sleep Better?
The debate between quilt vs. comforter reigns on. While some prefer a thin, traditional bed covering, others remain loyal to a thicker and more modernized alternative. It's not all about aesthetics, either. The consistency of your covers can actually impact your quality of sleep. Read on below to learn more about the different options out there and which one is right for you.
The Best Memory Foam Pillows 
Looking to secure optimal comfort and support for a pain-free night of sleep? We've got just three words for you to keep in mind: memory foam pillows. These mattress toppers have become wildly popular over the past few years because of how often they deliver a full eight hours of comfortable sleep. Read on to learn more.
What is an Ergonomic Pillow and How Does It Work?
Around one-third of the American population is sleep deprived. If you're one of them, then chances are you're already familiar with products promising to deliver a better night's sleep. But did you know that pillows are also in the running? Ergonomic pillows, to be exact. These cushions carry a lot of promises, which is why we're diving deep into the trend. Is it time to do away with those feather pillows? Read on to find out.